Luri + Chris Forever Session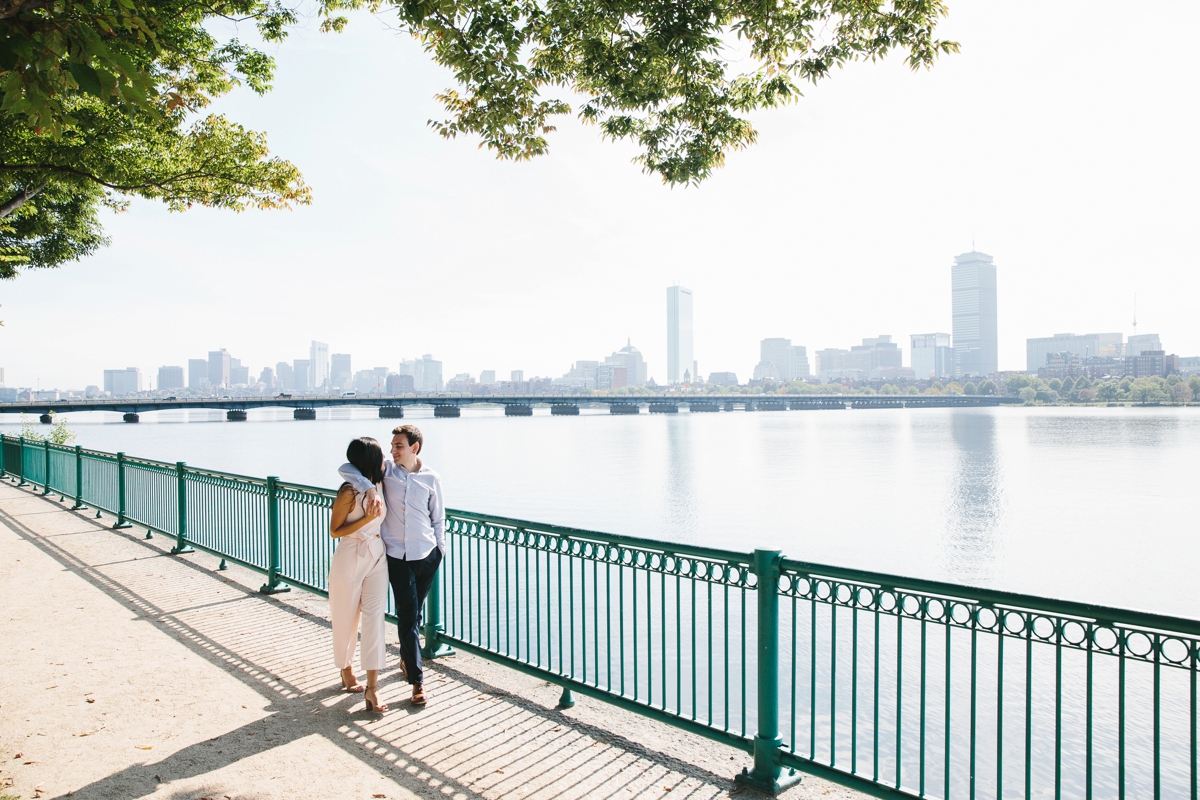 On September 26th, I met up with Luri and Chris for a forever session at the Charles River and around Boston's South End.
Luri and Chris met back in high school, and they've gone on so many adventures together in the course of their "forever." They have seen each other through the hard work of both dental school and law school. In those rare moments of free time, they love to soak in the moments when they can just be totally present. They are getting married next year, and it's clear to see that they are excited to start another chapter of their forever. I will be working with Brilliant Event Planning for their wedding next August. Can't wait to see it all come together!
A Beautiful Boston Forever Session
Their ideal day usually begins with a quest for delicious coffee, so we began our session at their favorite spot: the original Flour in the South End. One of my favorite images is of the two of them, coffees in hand, enjoying the beautiful morning light as they started their day together. You can tell from their expressions they just love being there together. They were so at-ease.
Later on, as we walked along the Charles River, I captured another favorite image of the two of them. Their arms were slung casually around each other, they were nestled in, and Luri looked over at Chris at the moment I snapped the picture. It was a moment of comfort and togetherness—the two of them were the only things that mattered even when they were out in the world. It rang perfectly true to who they are together.
Luri & Chris, thank you for doing this "forever" session with me. I hope that the beautiful photographs you chose to display in your home will continue to remind you of this beautiful day spent together and that, every time you look at them, you'll be reminded of the peace and togetherness you find no matter how crazy your days are! I'm so happy we were able to take the time to celebrate the two of you simply being together.