Lauren + Jesse Jay Peak Wedding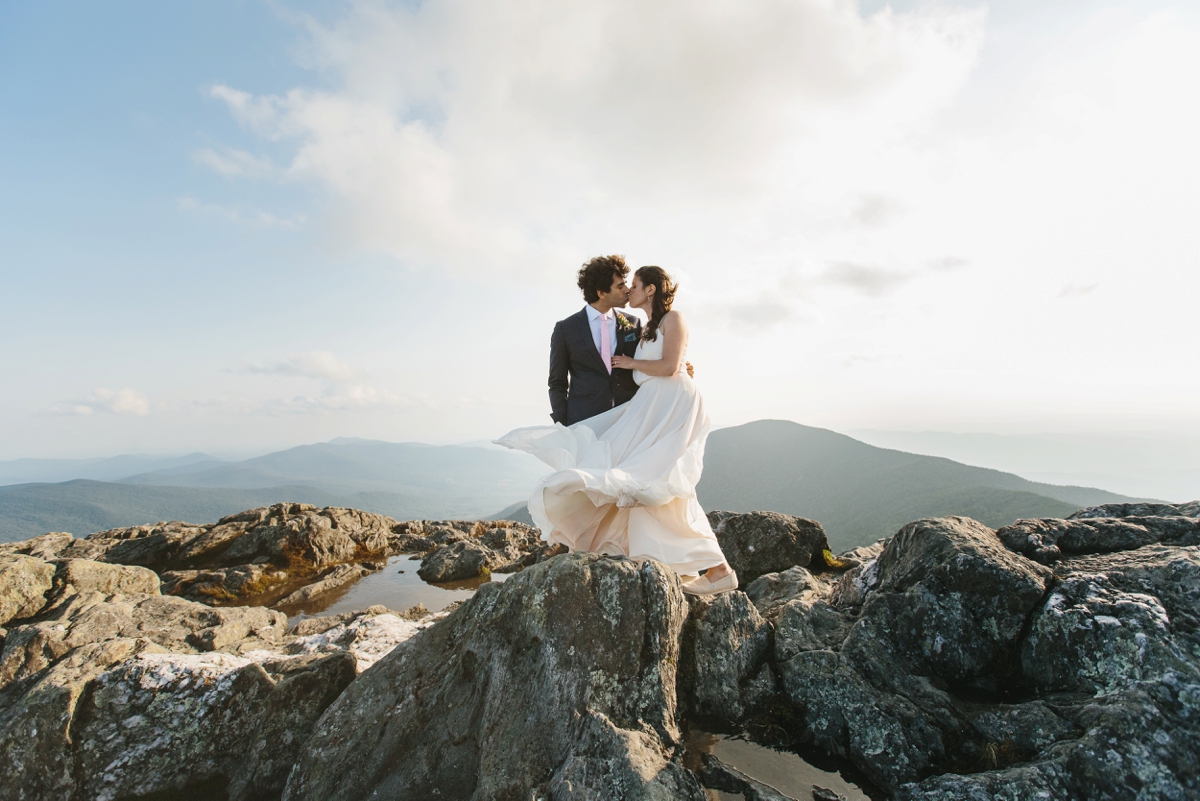 When Lauren & Jesse reached out to me about photographing their wedding and told me their story, I knew this wedding would be not only beautiful but also a thoughtful celebration of their community. They were married on August 20th, with a ceremony at the summit of Jay Peak and a reception at Jay Peak Resort.
Jesse and Lauren began dating in college and have stayed together for years before taking that big step to make it official—and show the world the commitment they made to each other in their hearts a long time ago. Since they have such a long and steadfast relationship, they wanted their wedding to celebrate the community of friends and family that supported them over the past decade and more. Their parents in particular were obviously bursting with pride that I could hear when I spoke with each of them over the phone—they were so looking forward to their children being surrounded by the people that love them at the ceremony.
A Romantic Vermont Destination Wedding
Nothing in this wedding was without its significance, including the location itself. They wanted to get married at Jay Peak because they met at the University of Vermont and love skiing as much as possible. They take weekend trips exploring new towns and enjoying the outdoors, so they wanted a destination wedding to share that spirit of adventure with their loved ones.
We started with a first look staged between Lauren and Jesse before their family gathered to set up the chuppah. This signifies a home in the Jewish culture, and it's important that their family and friends each hold a post to symbolize their presence and support in the couple's life and family. For Lauren and Jesse, their friends and family really had to test their strength against the wind trying to whip the chuppah around—which to me spoke volumes about the symbolic strength of Lauren and Jesse's devoted community.
Then came one of my favorite moments of the day: riding the lift up the side of the mountain with Lauren and Jesse as her bridesmaids waited to receive them at the ceremony site. This was a perfect example of their adventurous spirit shining through!
Jay and Lauren's Jay's Peak Ceremony
But, of course, the best part of the whole day was the ceremony at the summit. It was officiated by Jessie's aunt and uncle, who are both rabbis and who married Jesse's parents, too. It felt especially epic as Lauren and her parents approached the chuppah, with Jesse waiting at the edge of the mountain, surrounded by all the people who love and support them. And when it was all over, their friends and family sang a traditional celebratory Jewish song with true gusto and enthusiasm.
Mountain Wedding Photography
After the ceremony, we hiked around a bit for portraits on the mountain so that Lauren and Jesse could share a private moment on the trail overlooking the amazing vista. We also made sure to go back to the summit once everyone had cleared out so that they could spend some time taking in the amazing experience and enjoying the wind whipping around them.
Of course, for as emotional and monumental as the wedding was, there were also plenty of lighthearted, fun moments as well—including a bunny suit! Their friends also brought props for the Boston GIF photo both, a veritable trunk of treasures from over the years.
Jesse & Lauren, thank you for letting me be part of your adventures! I had an amazing time with you and your friends and family.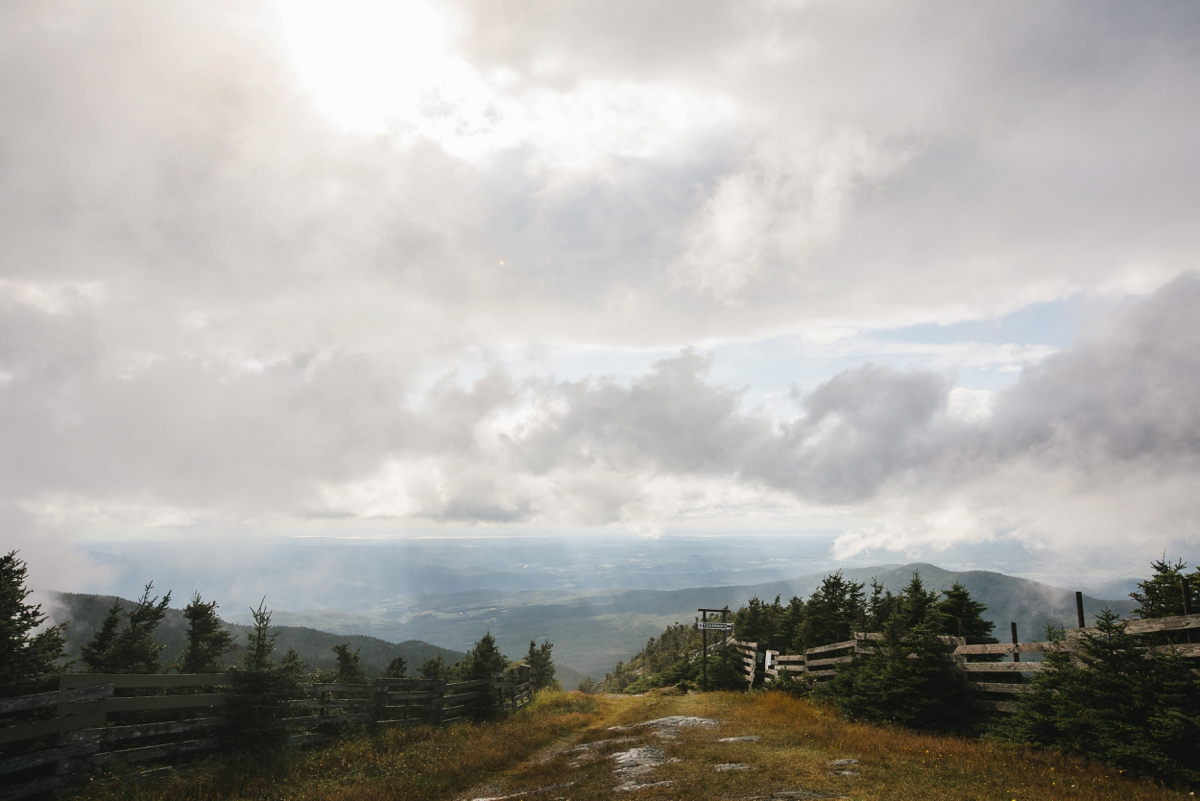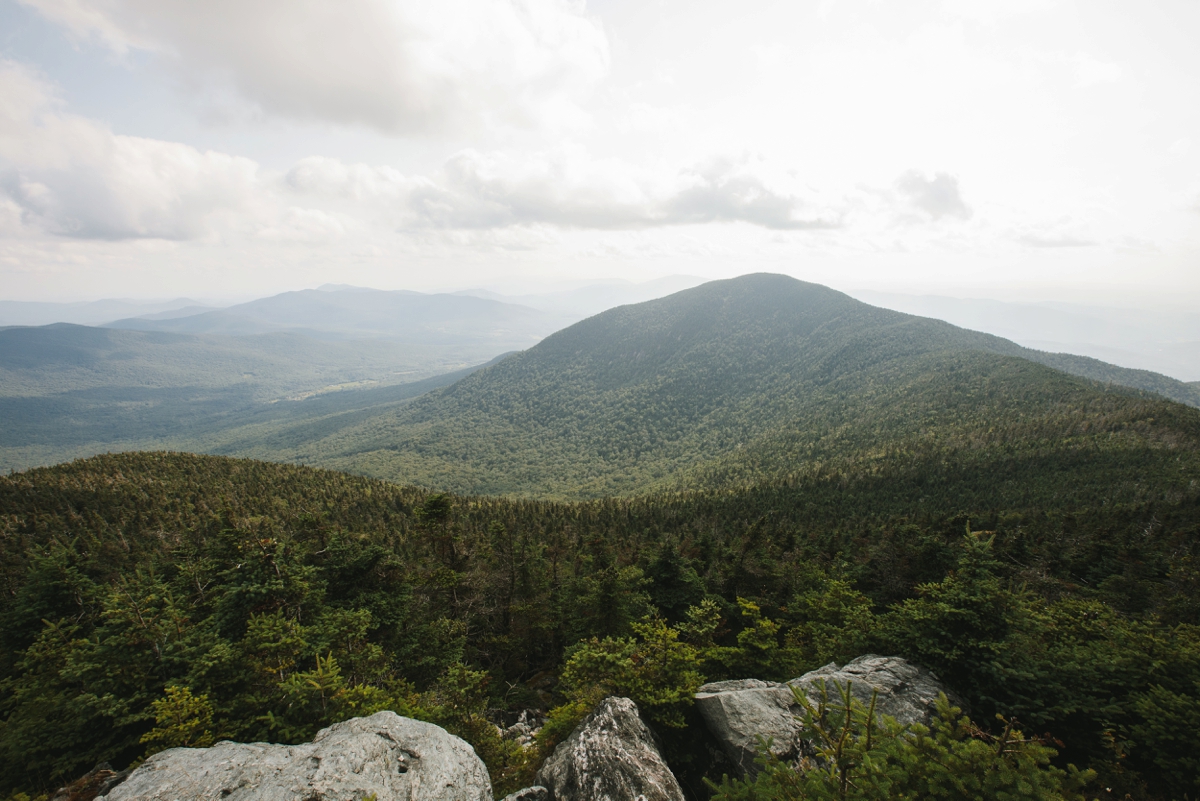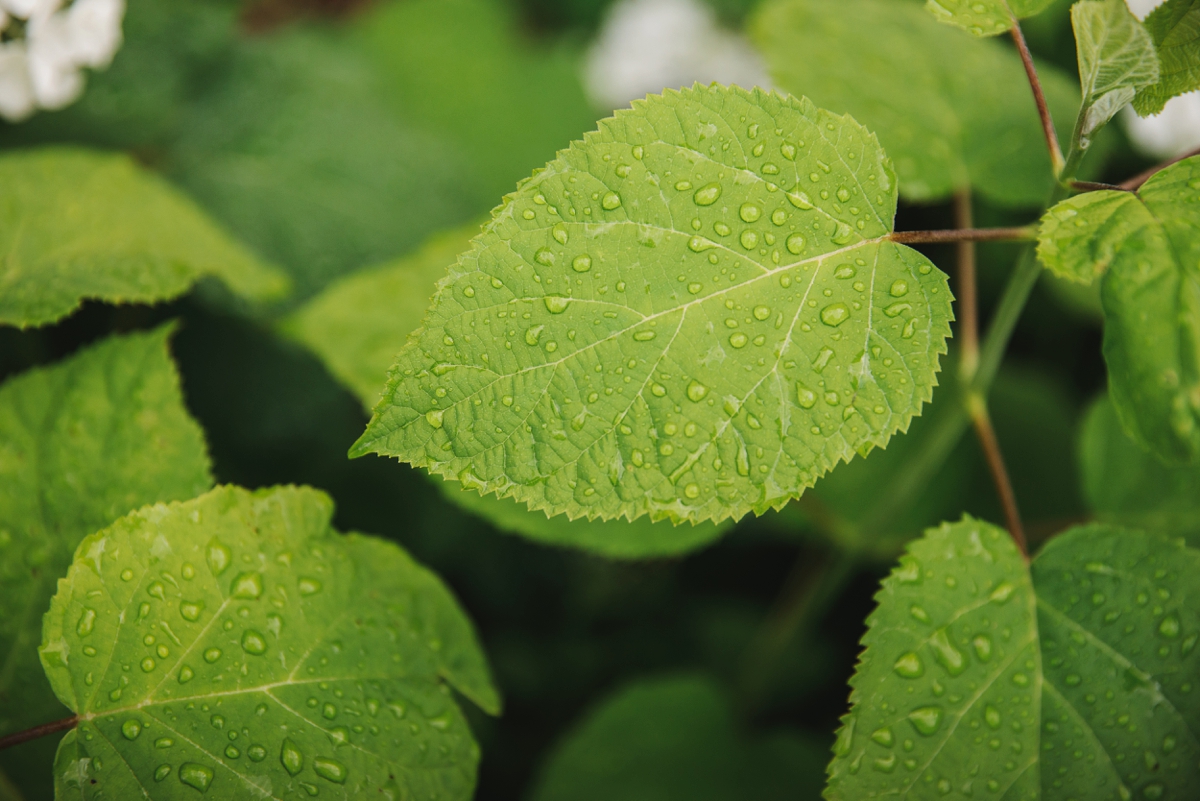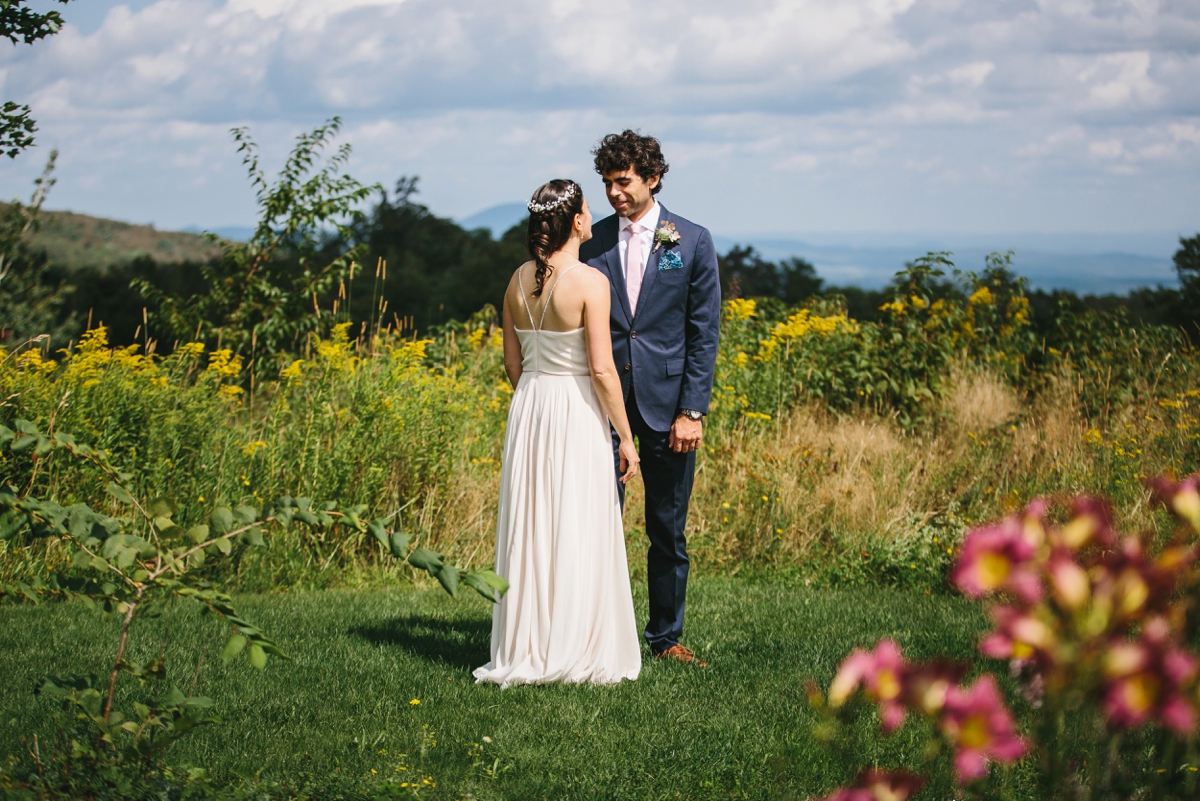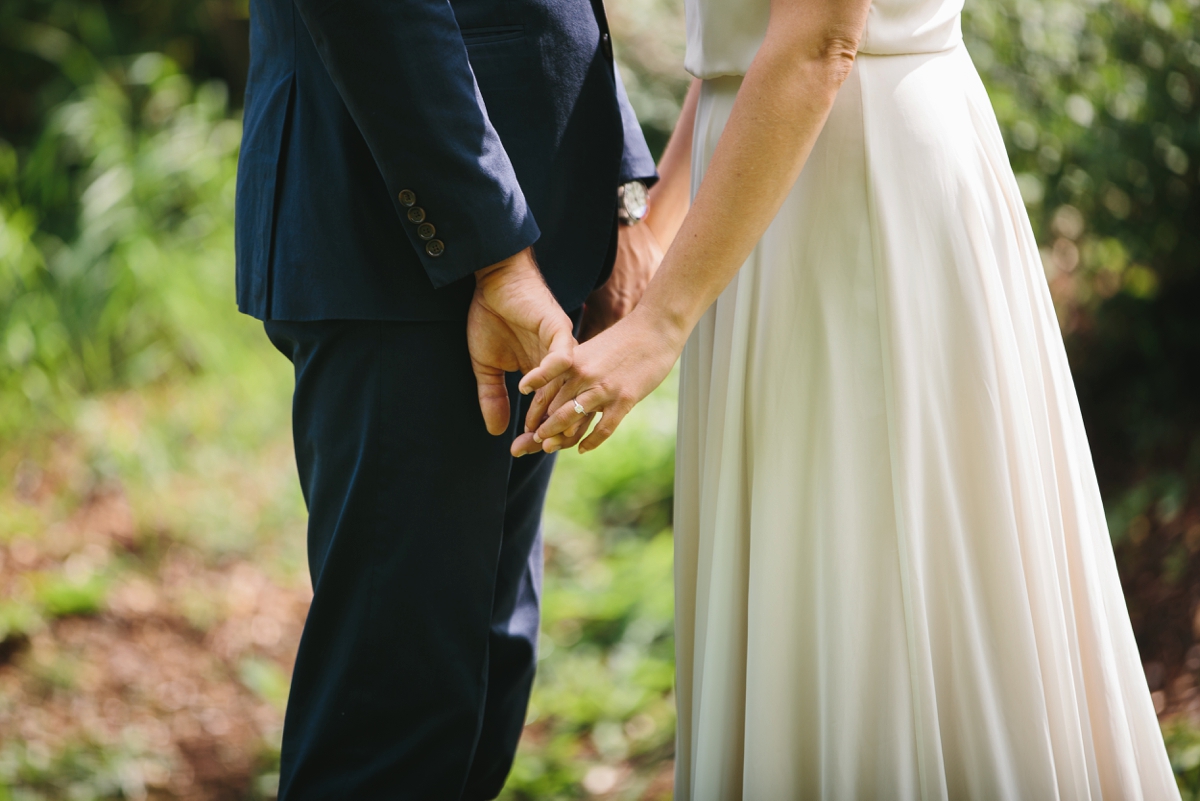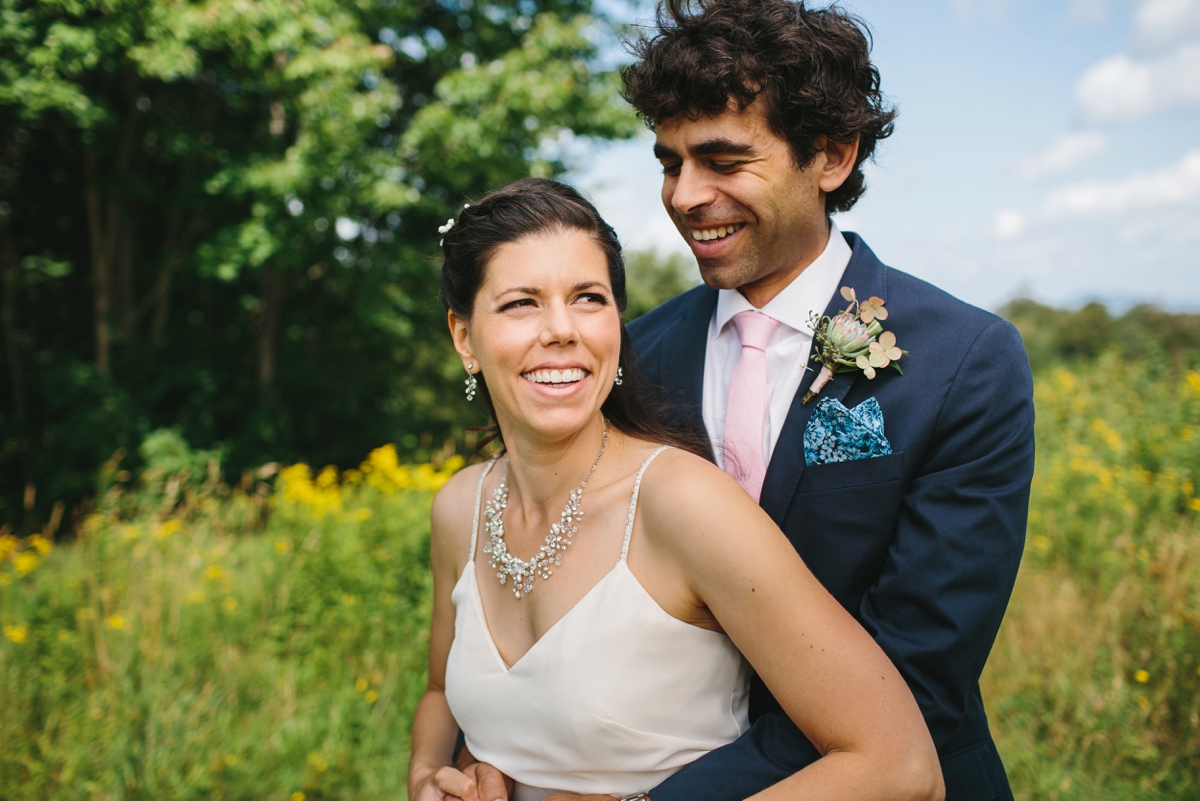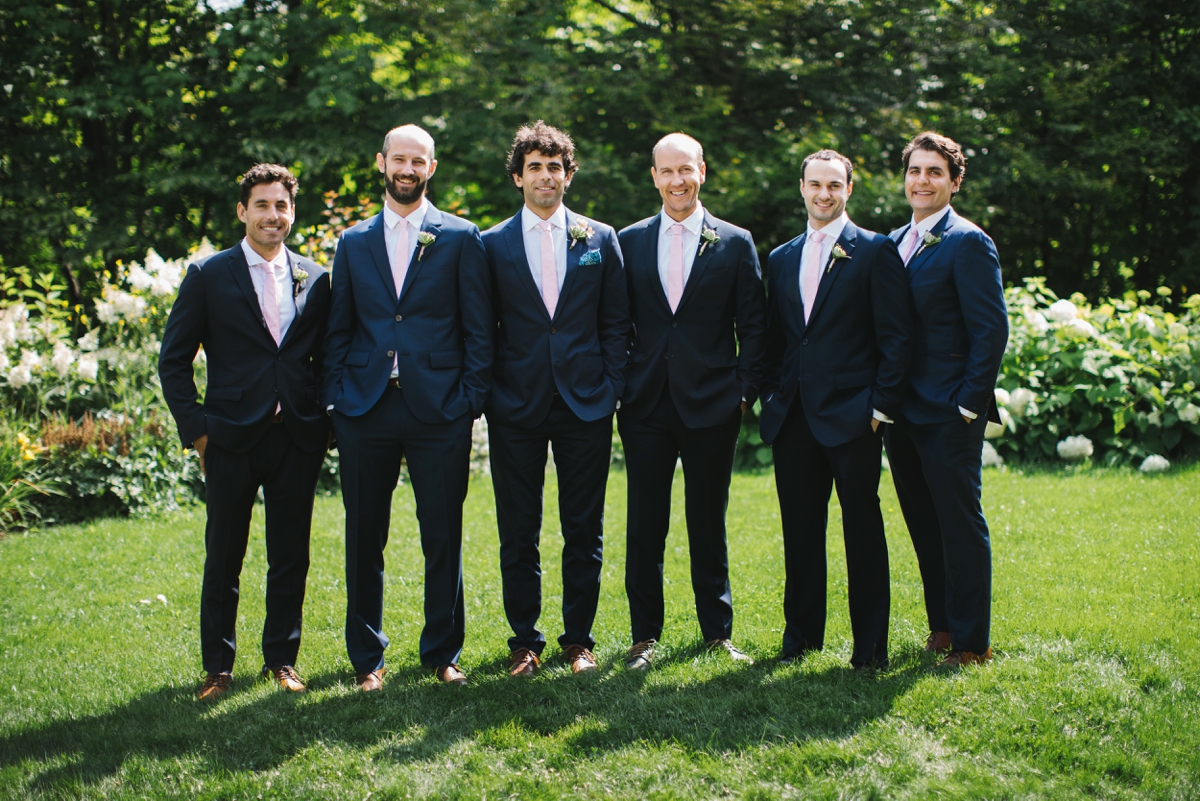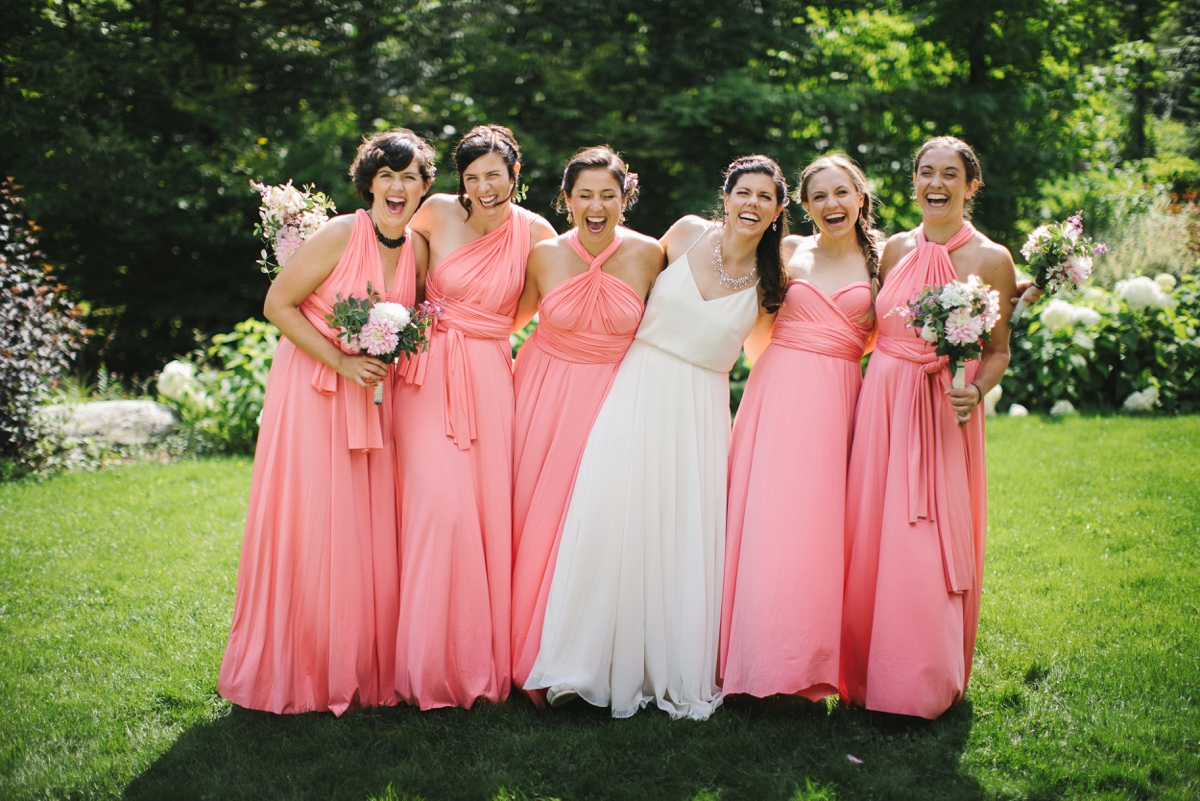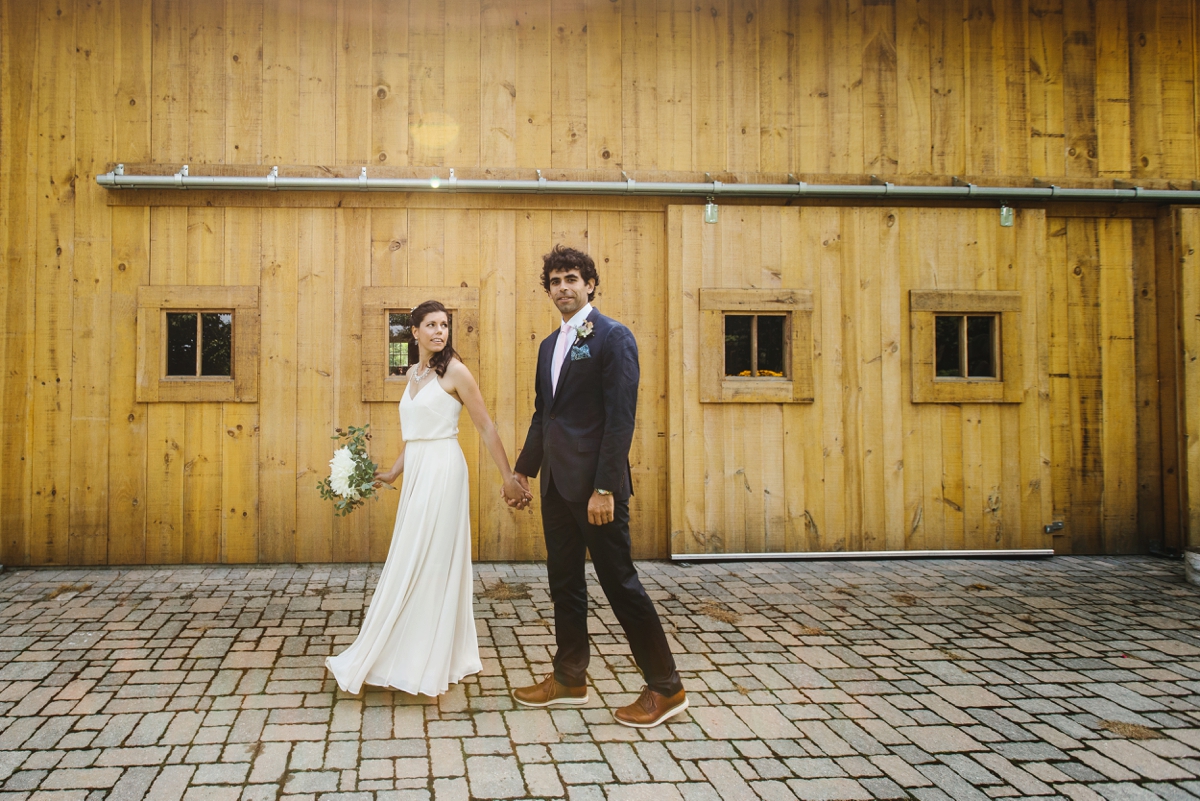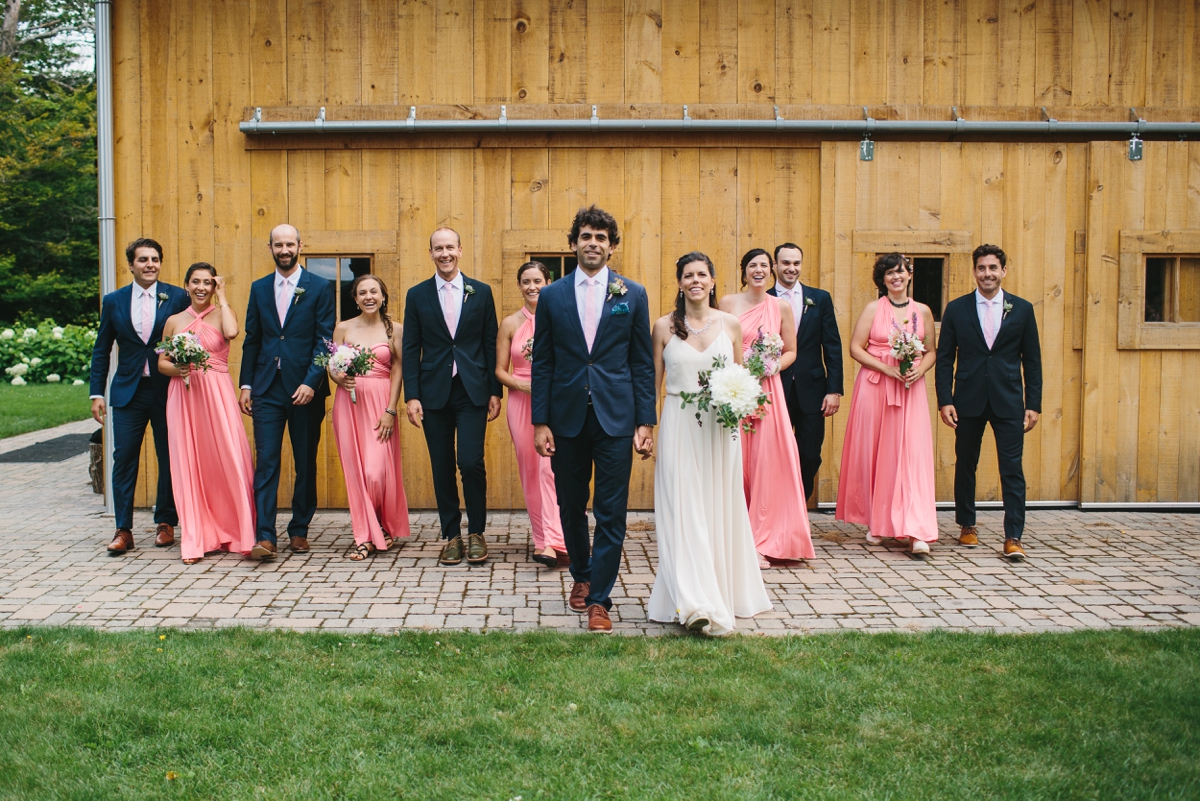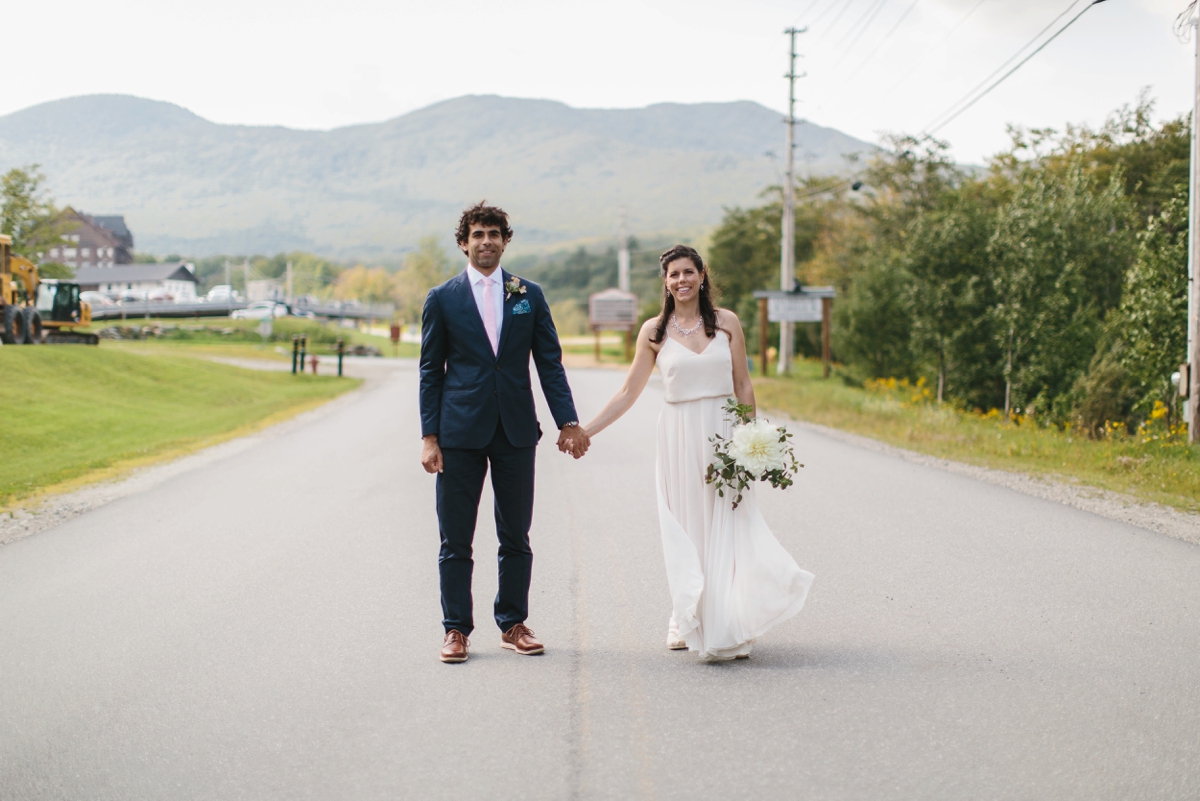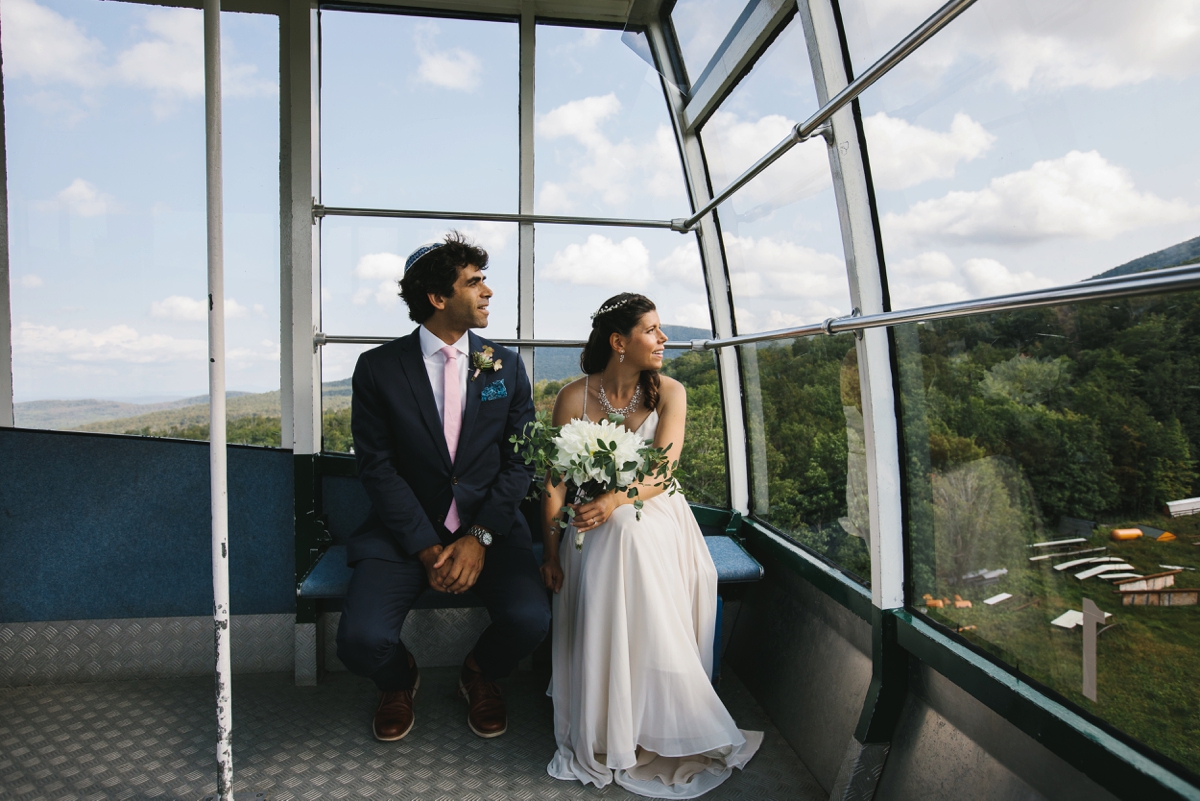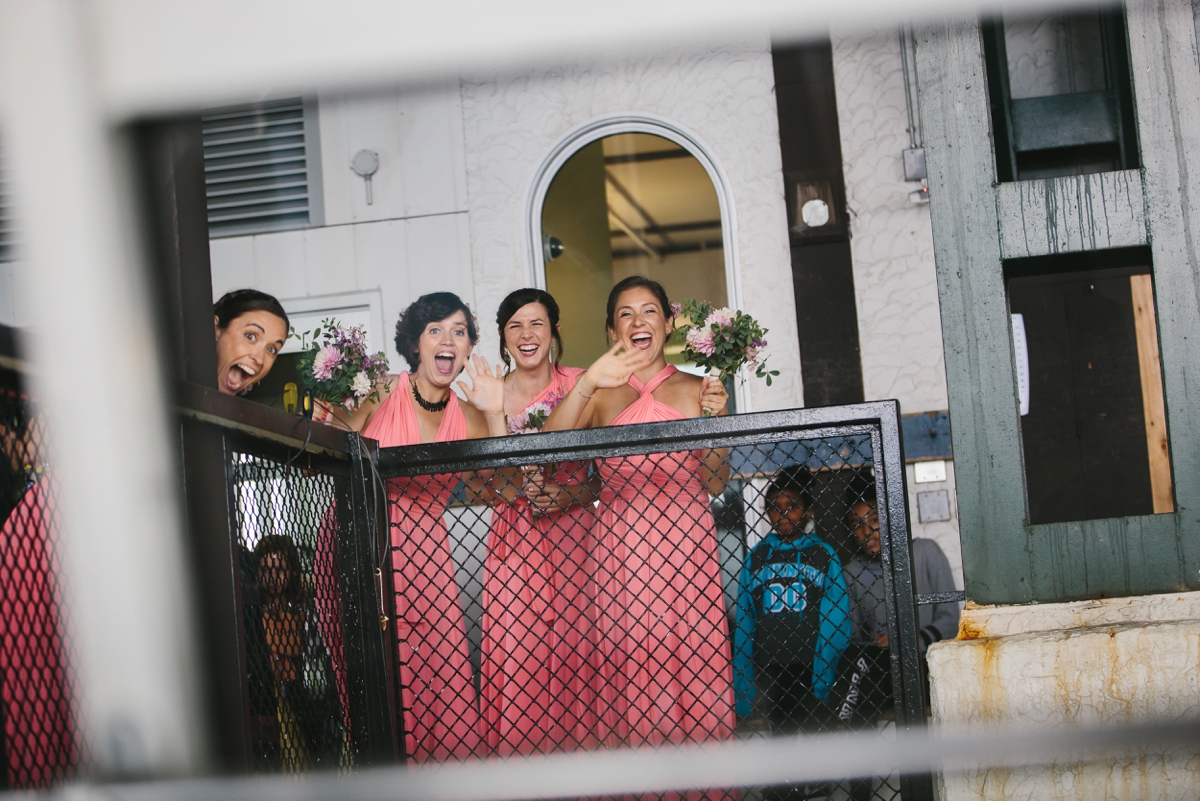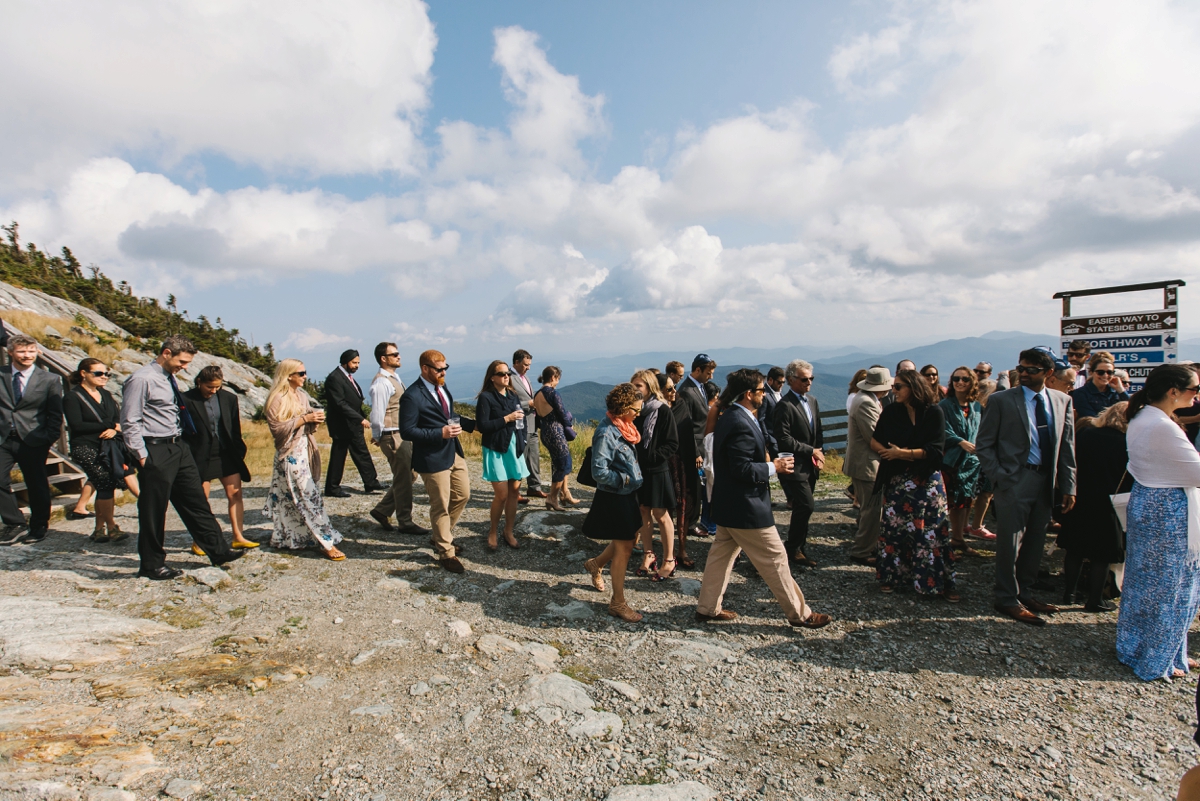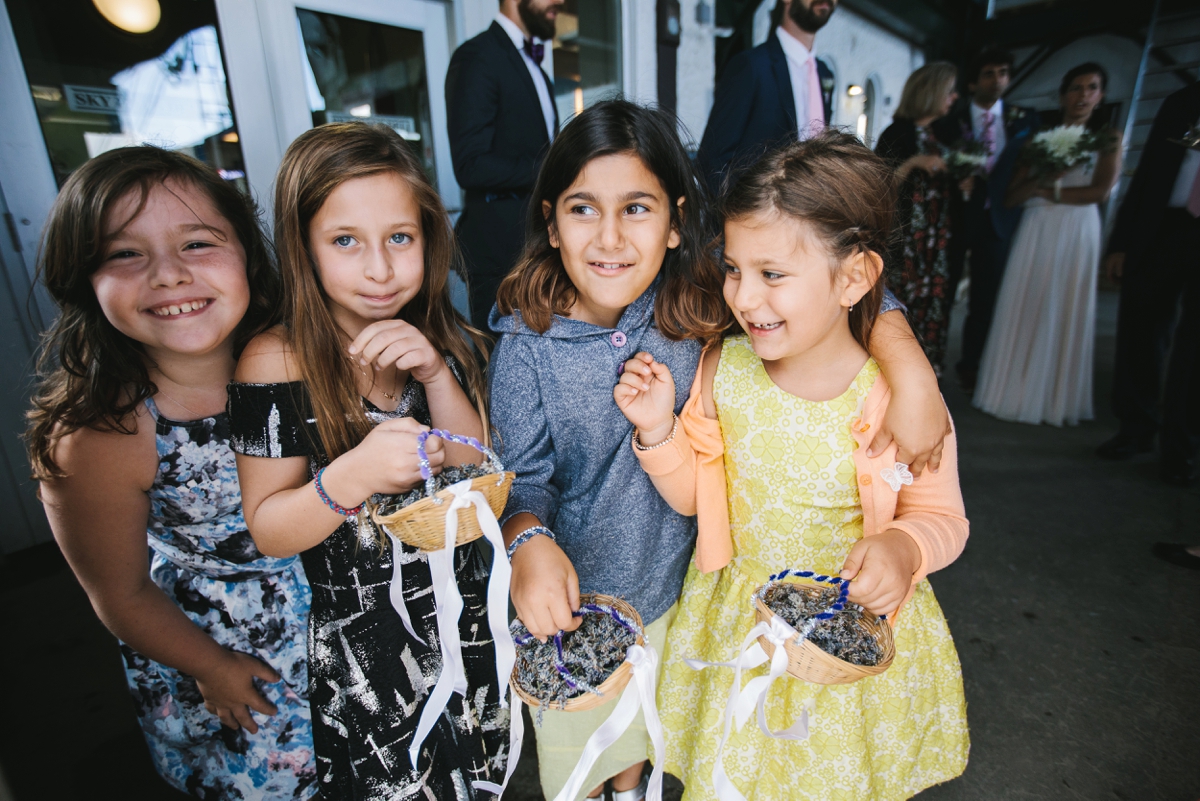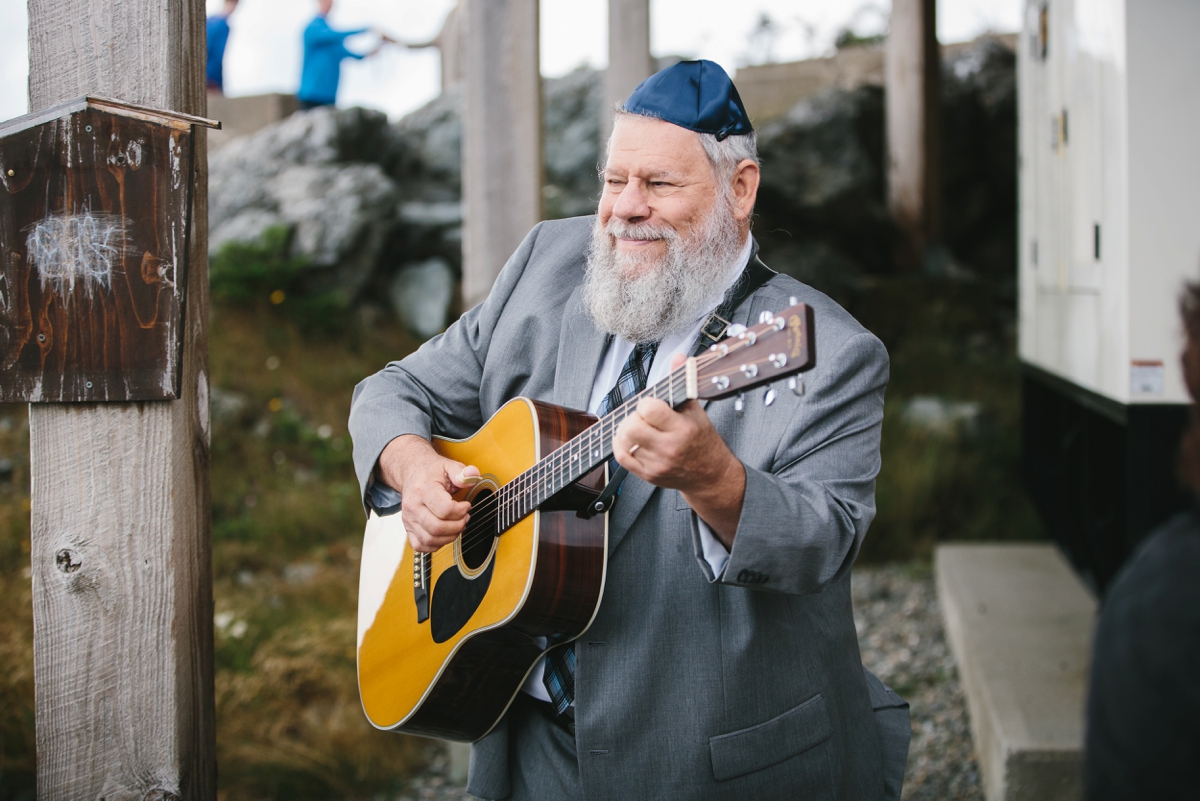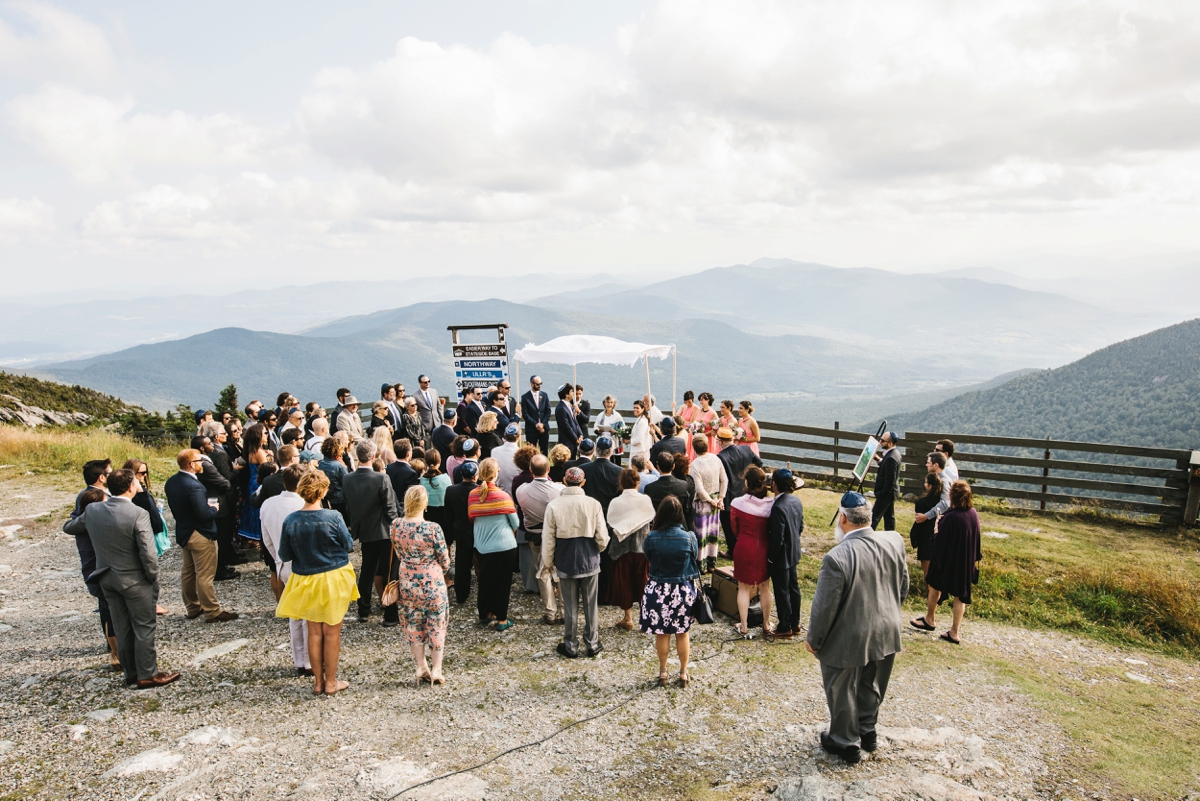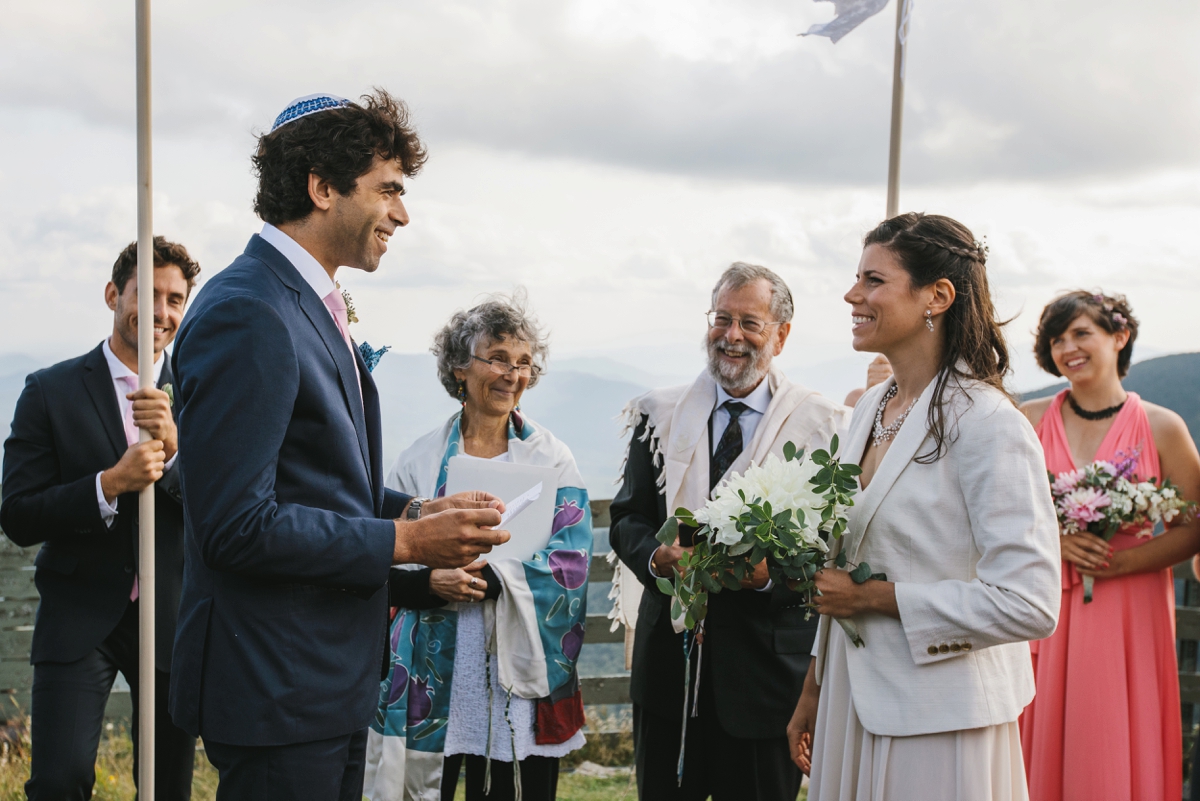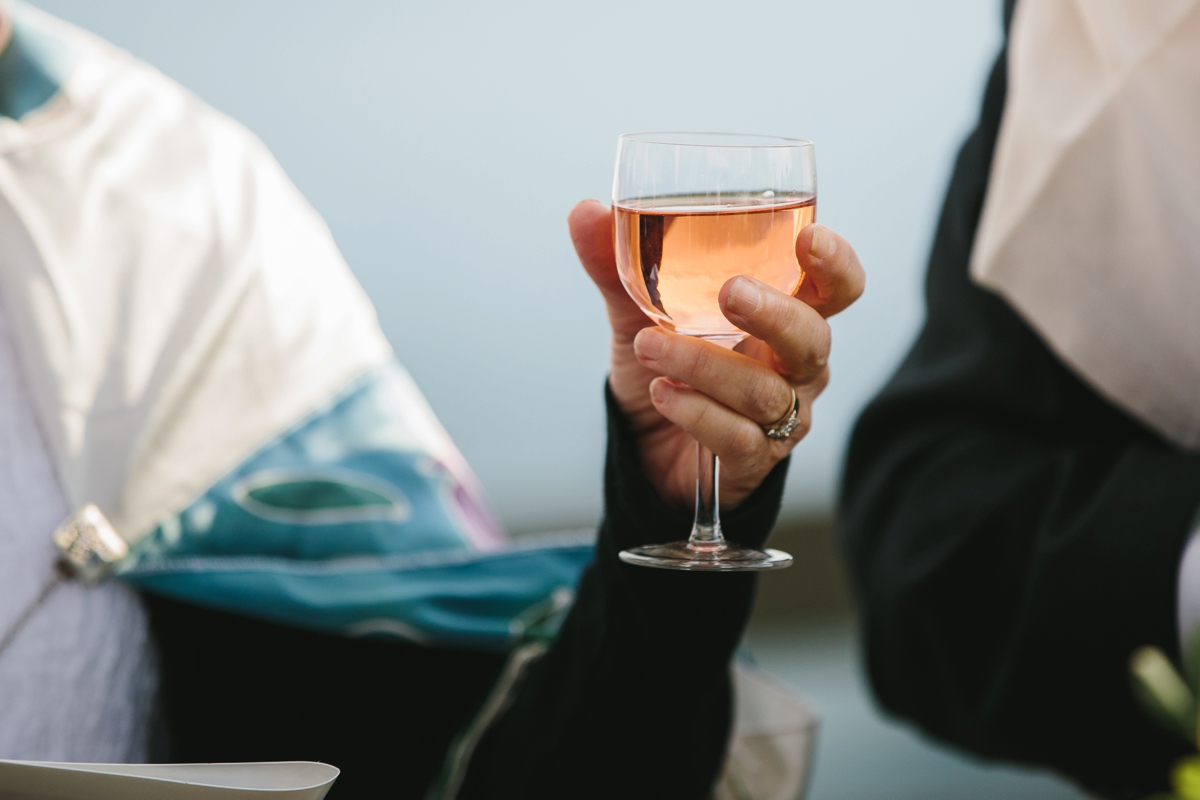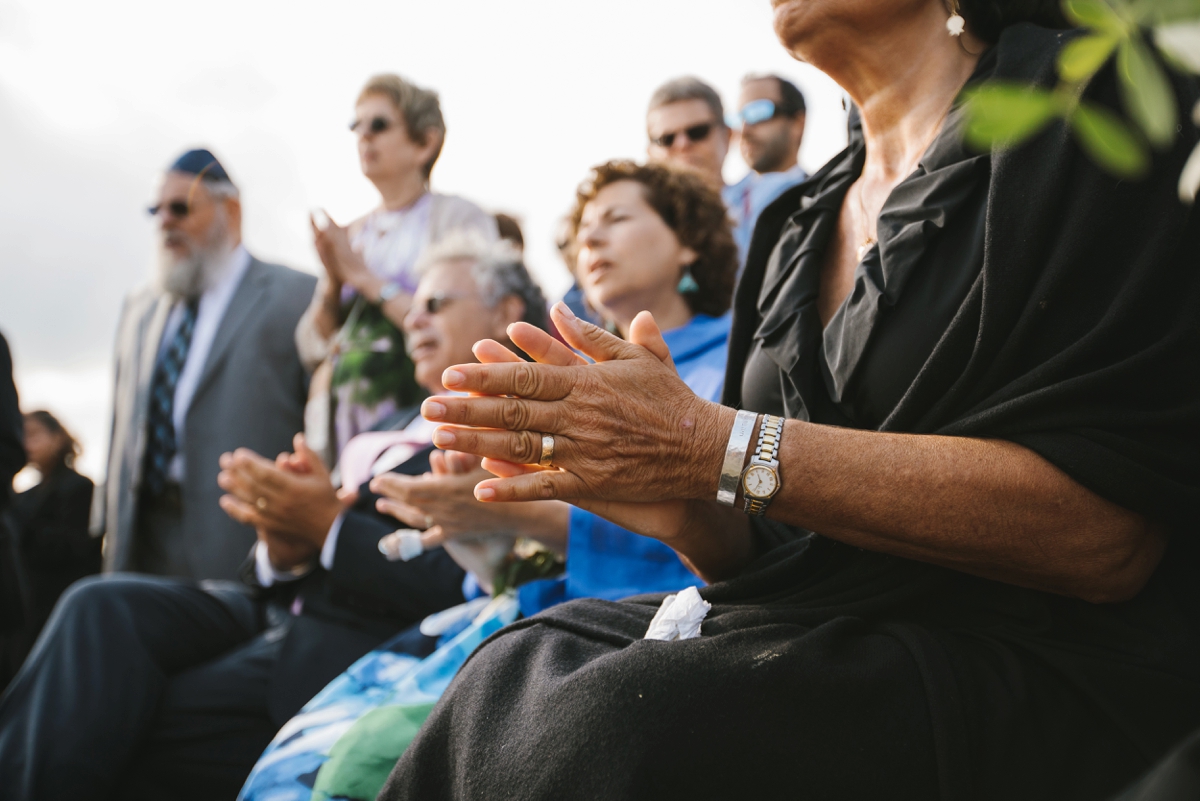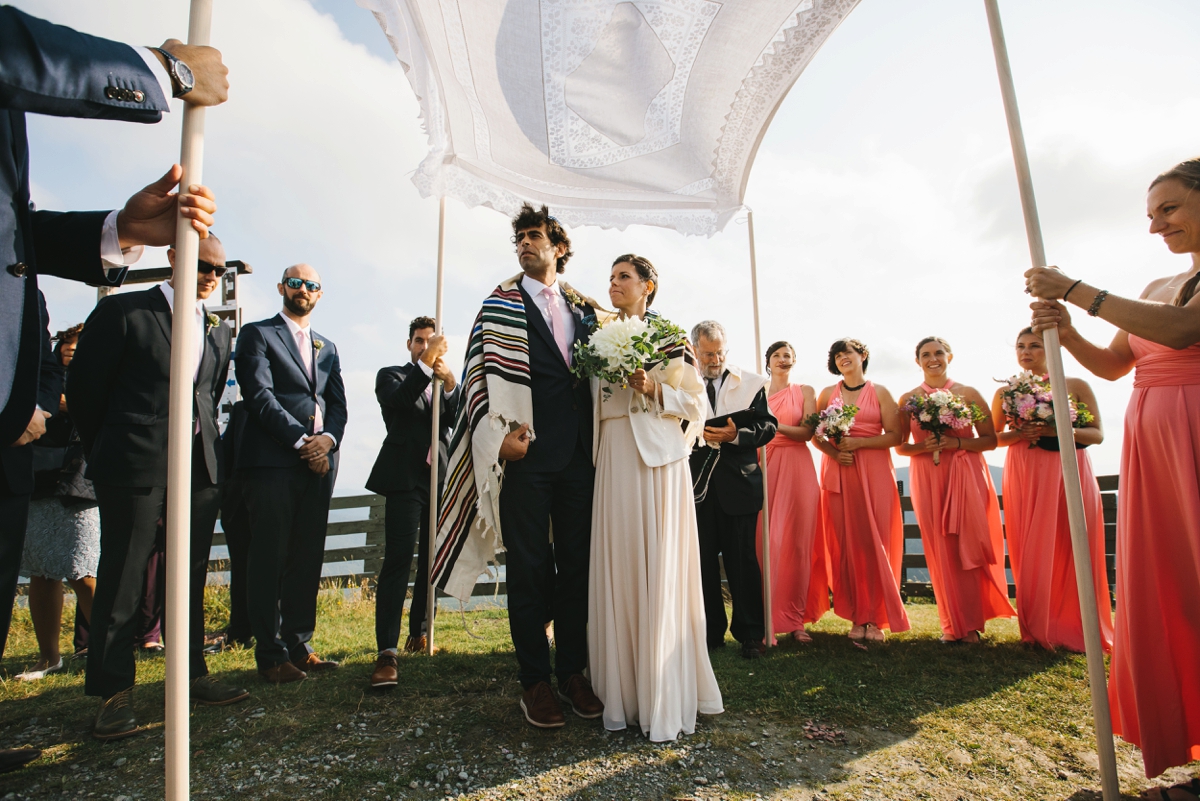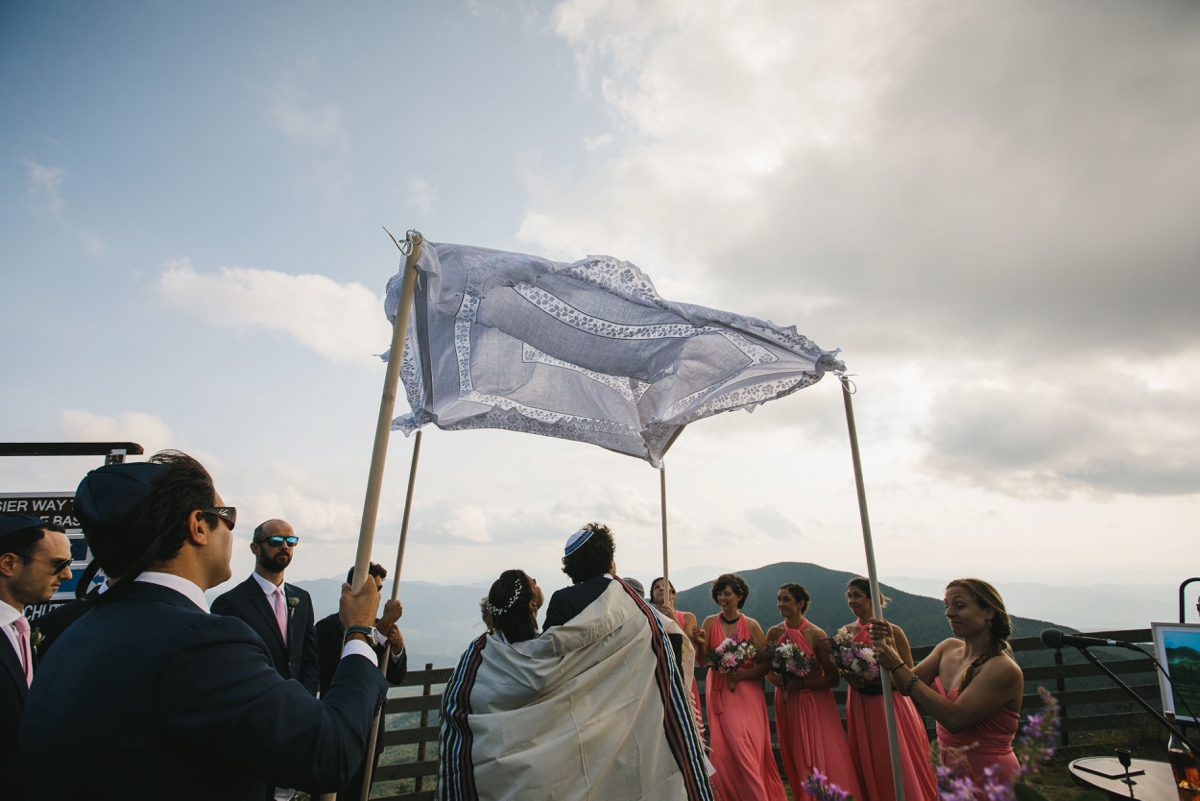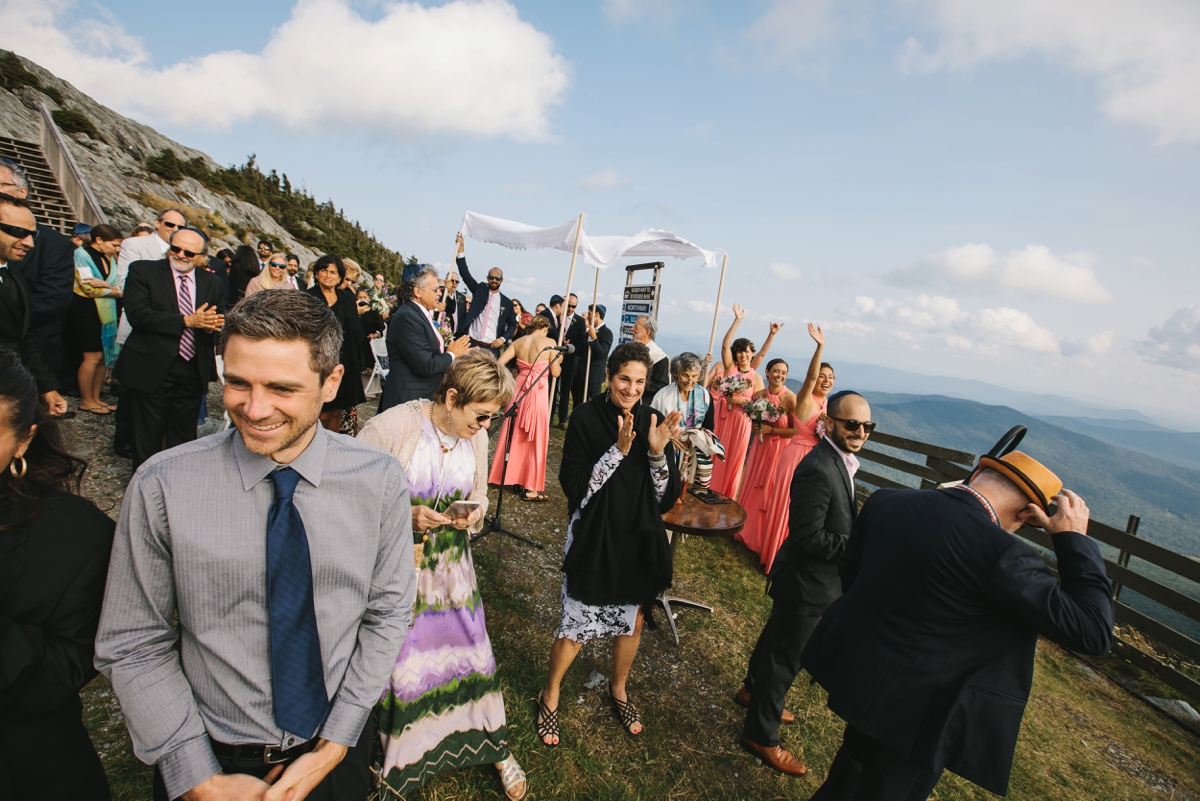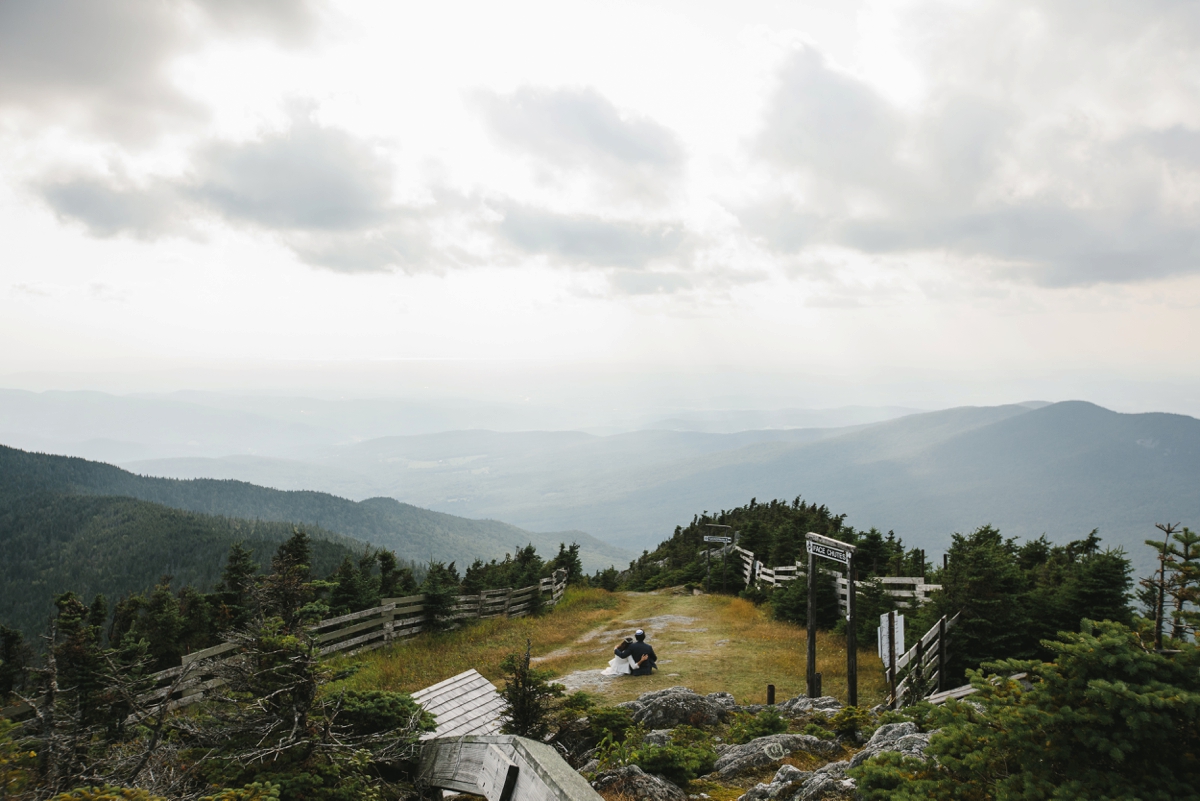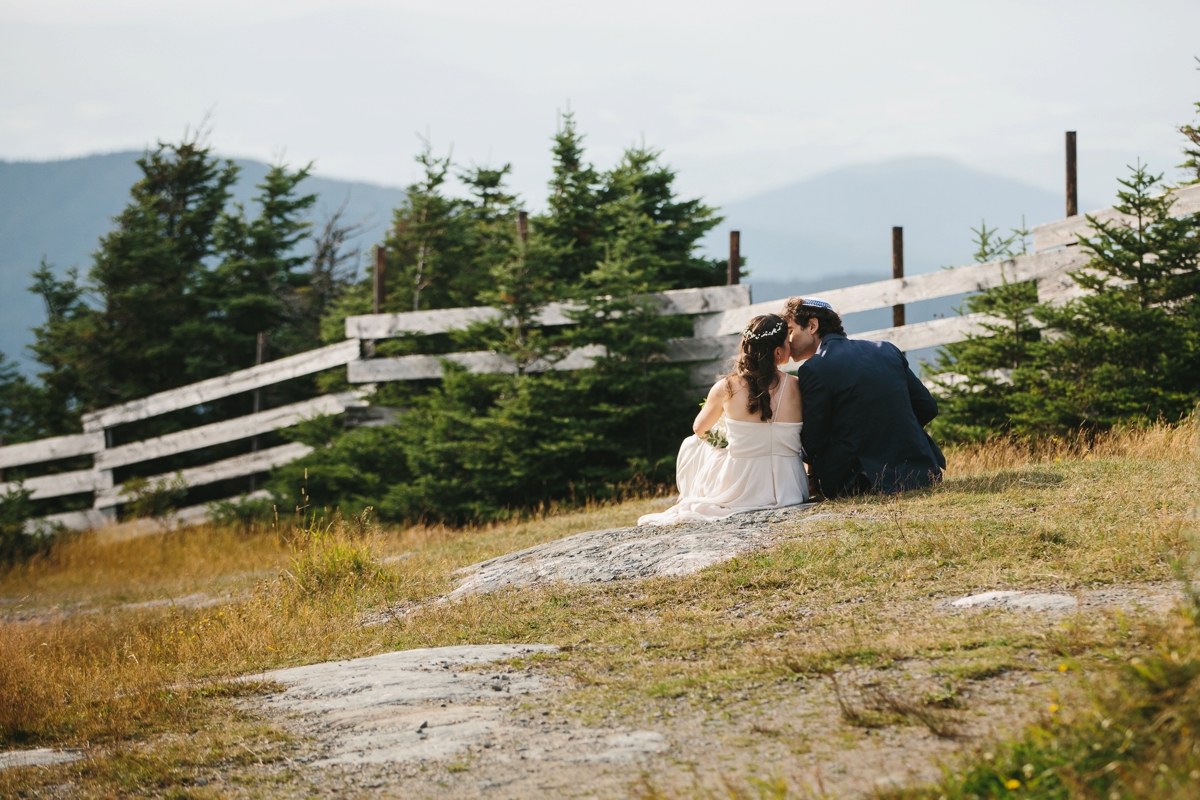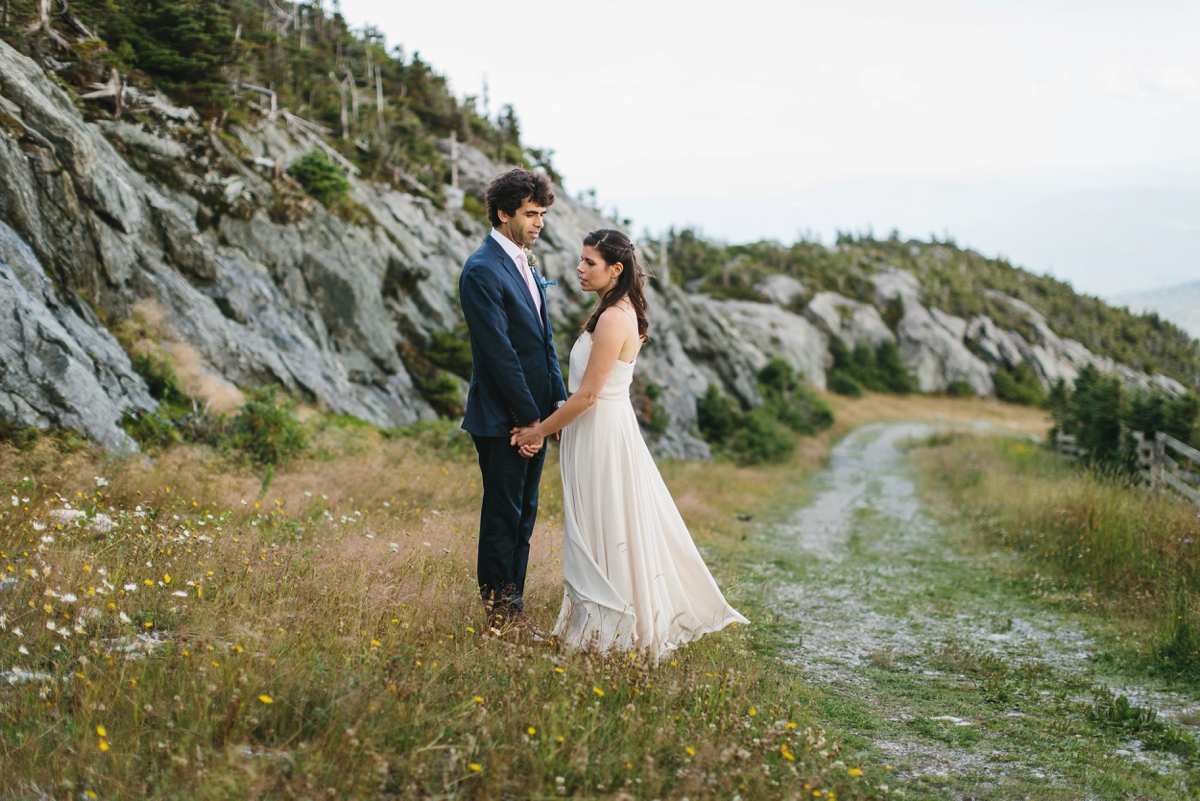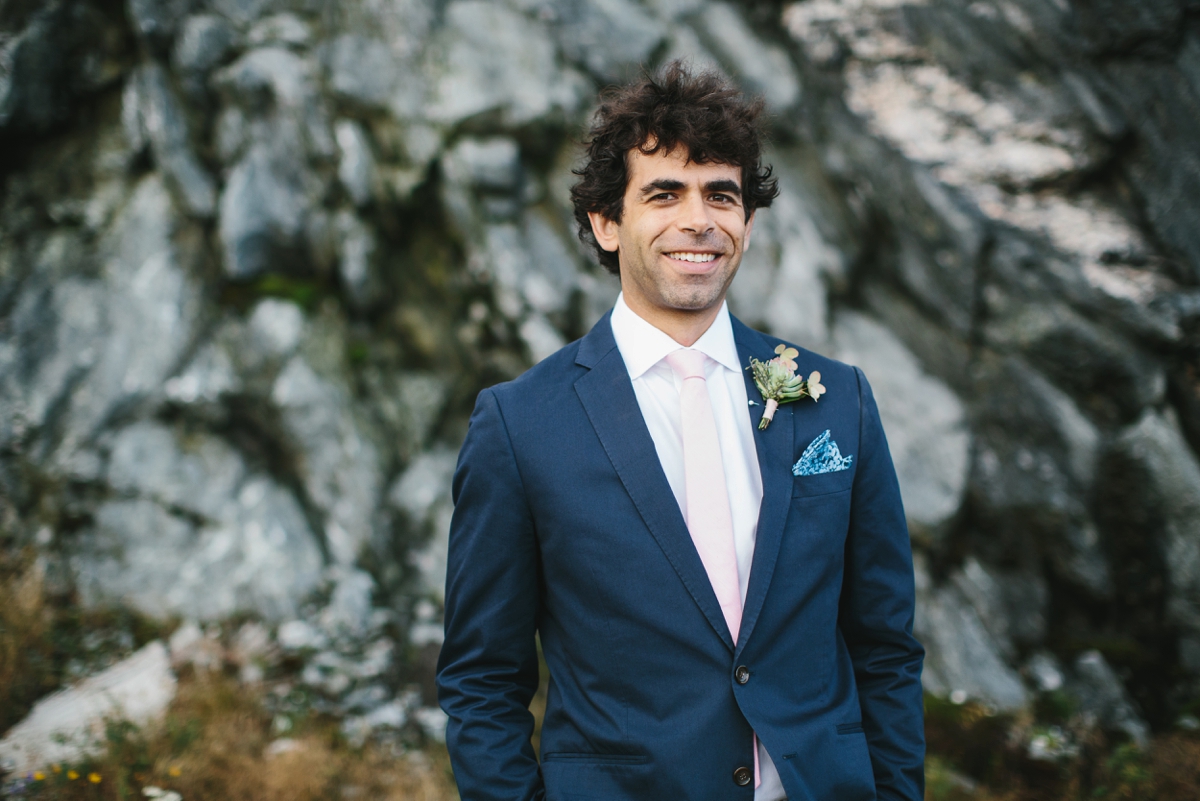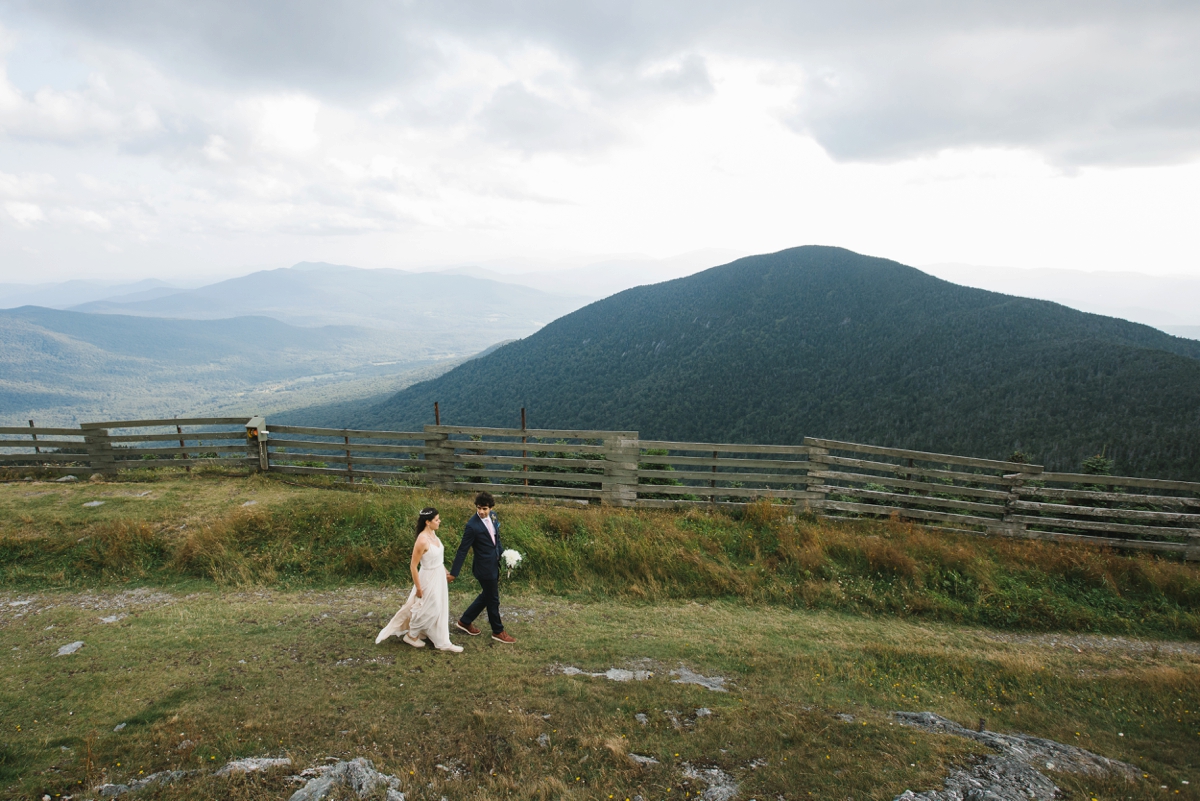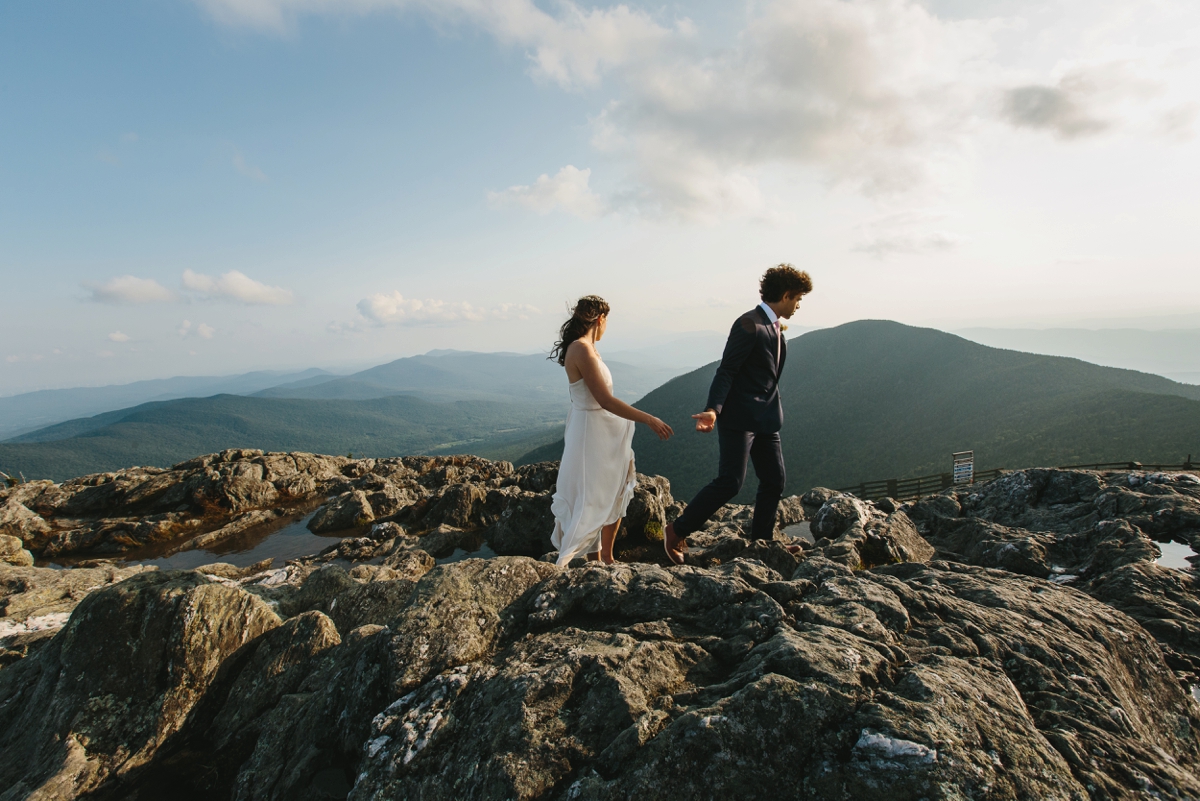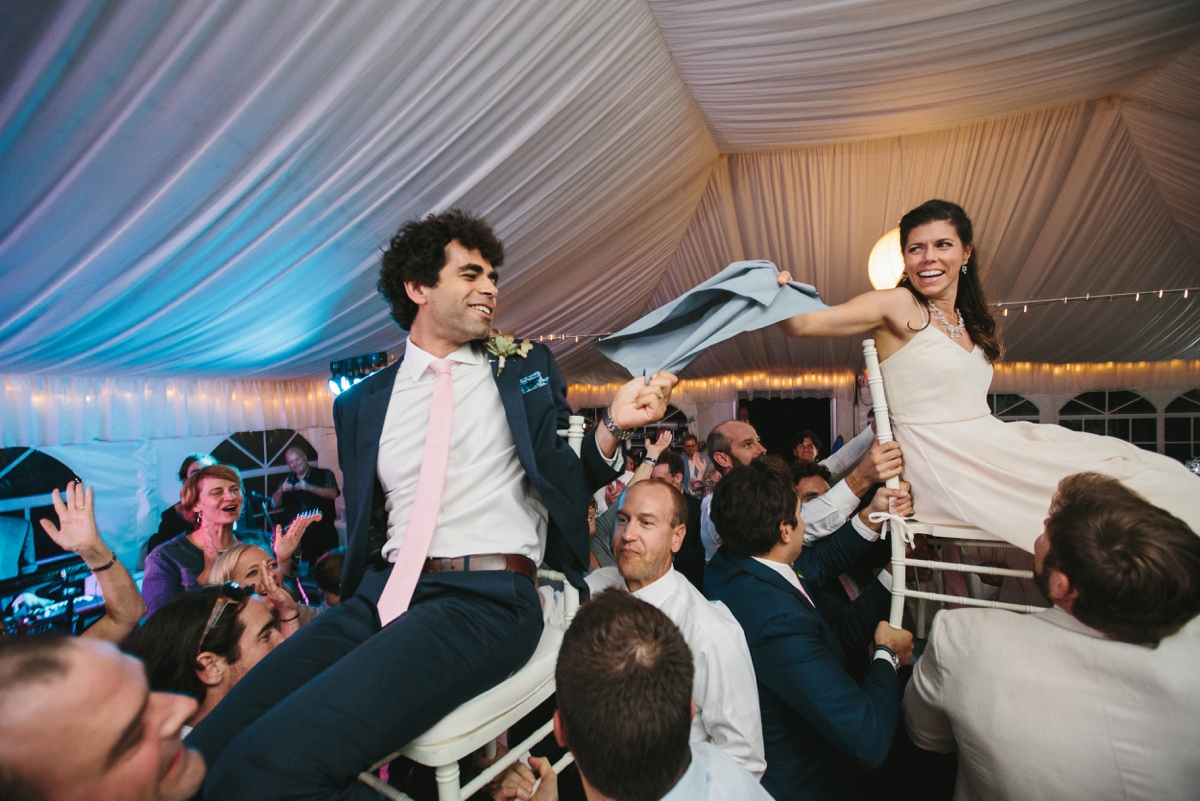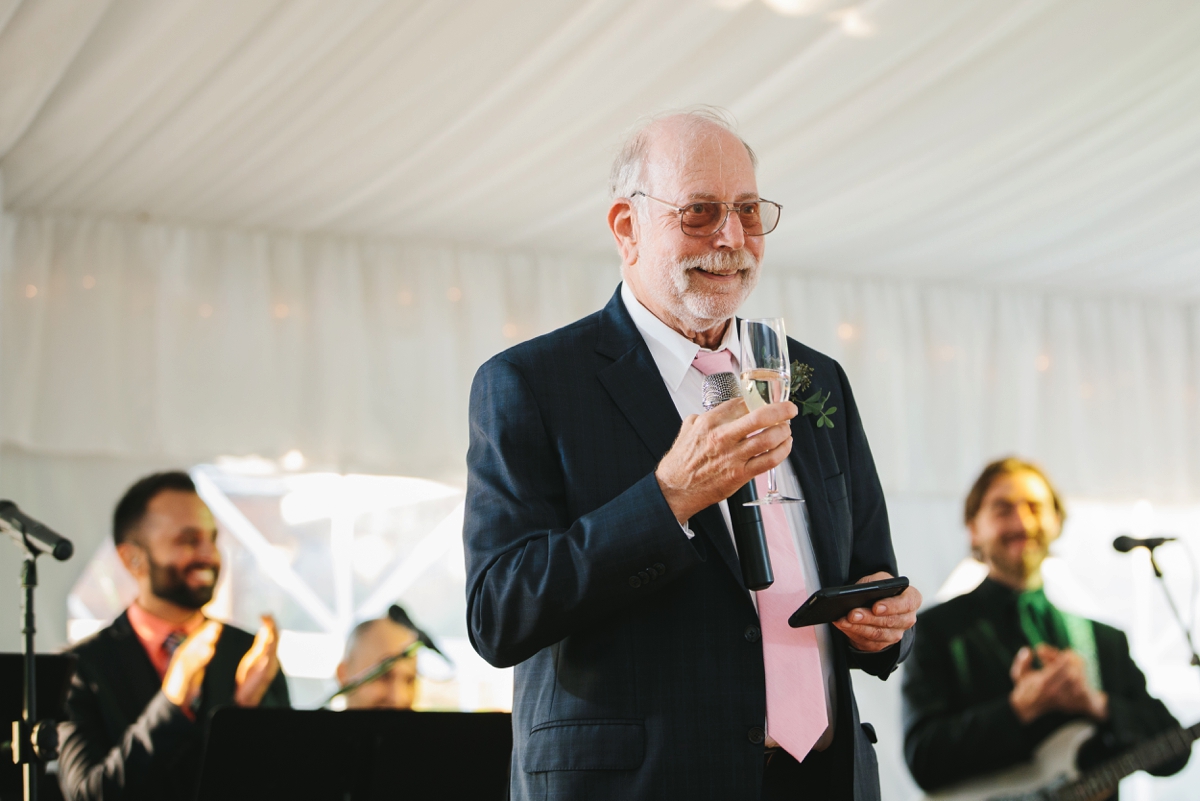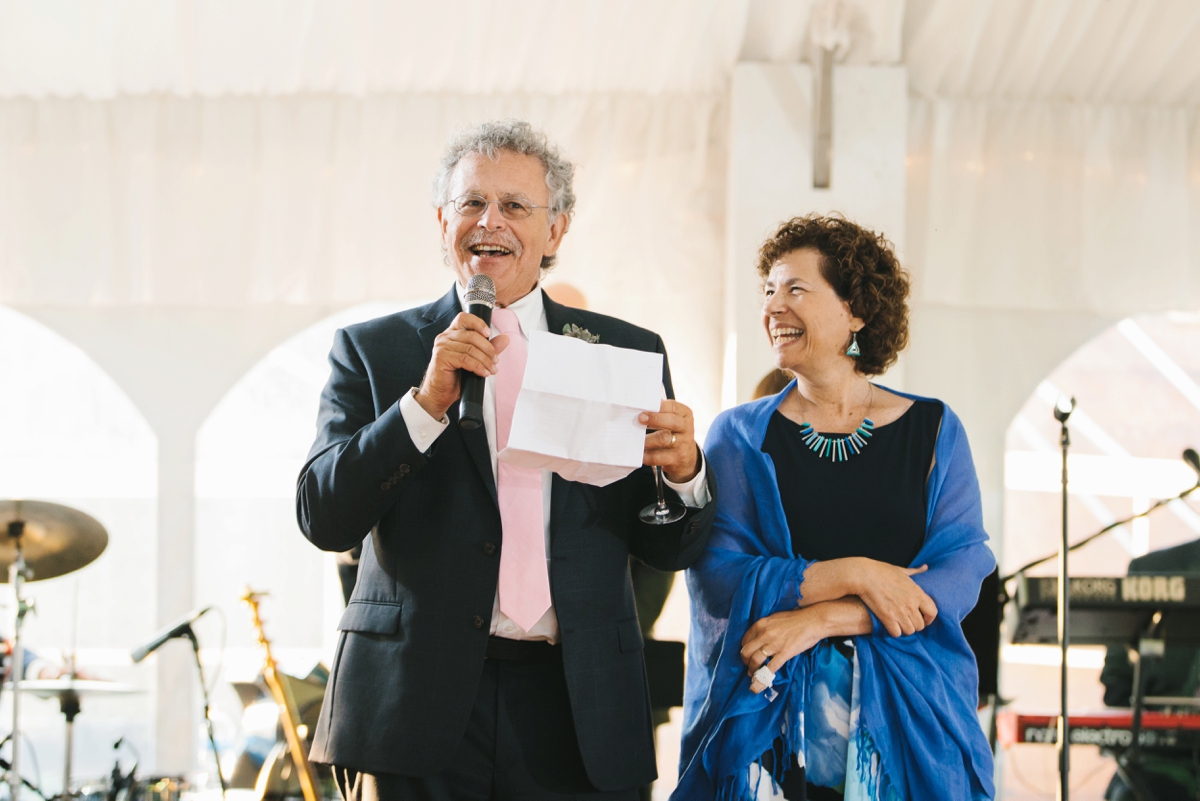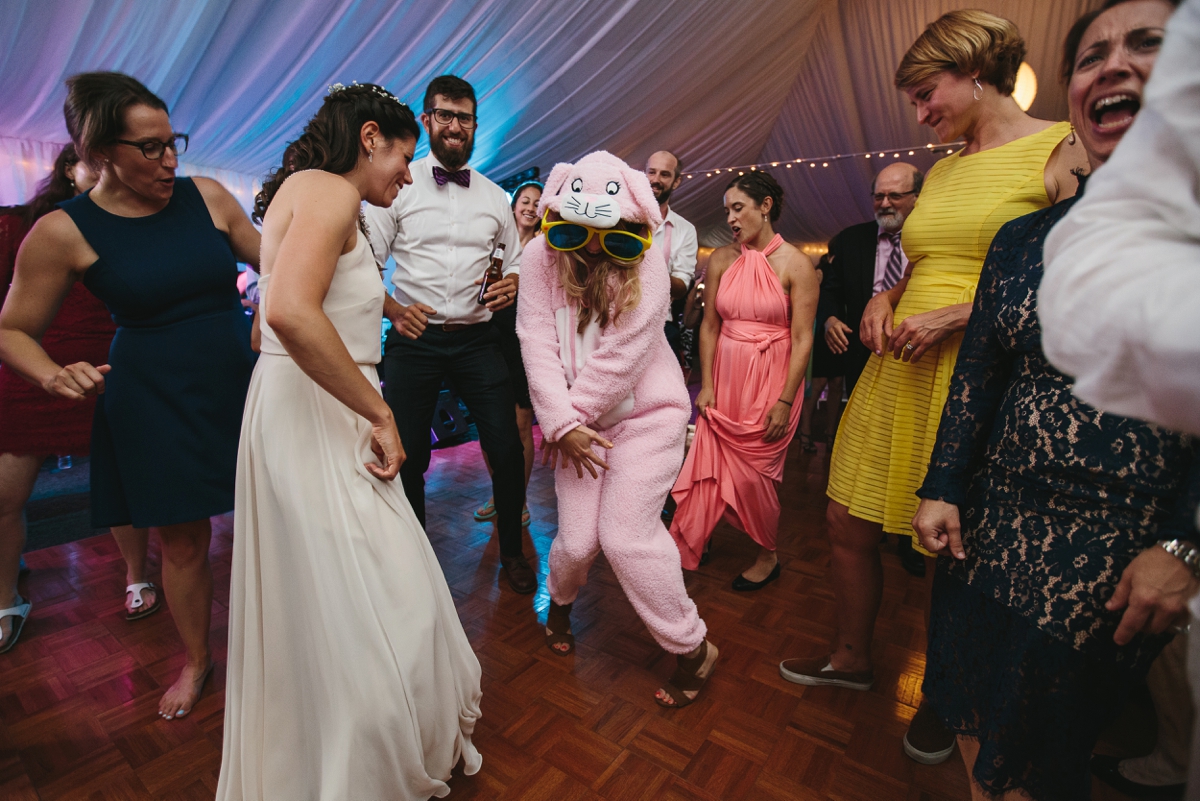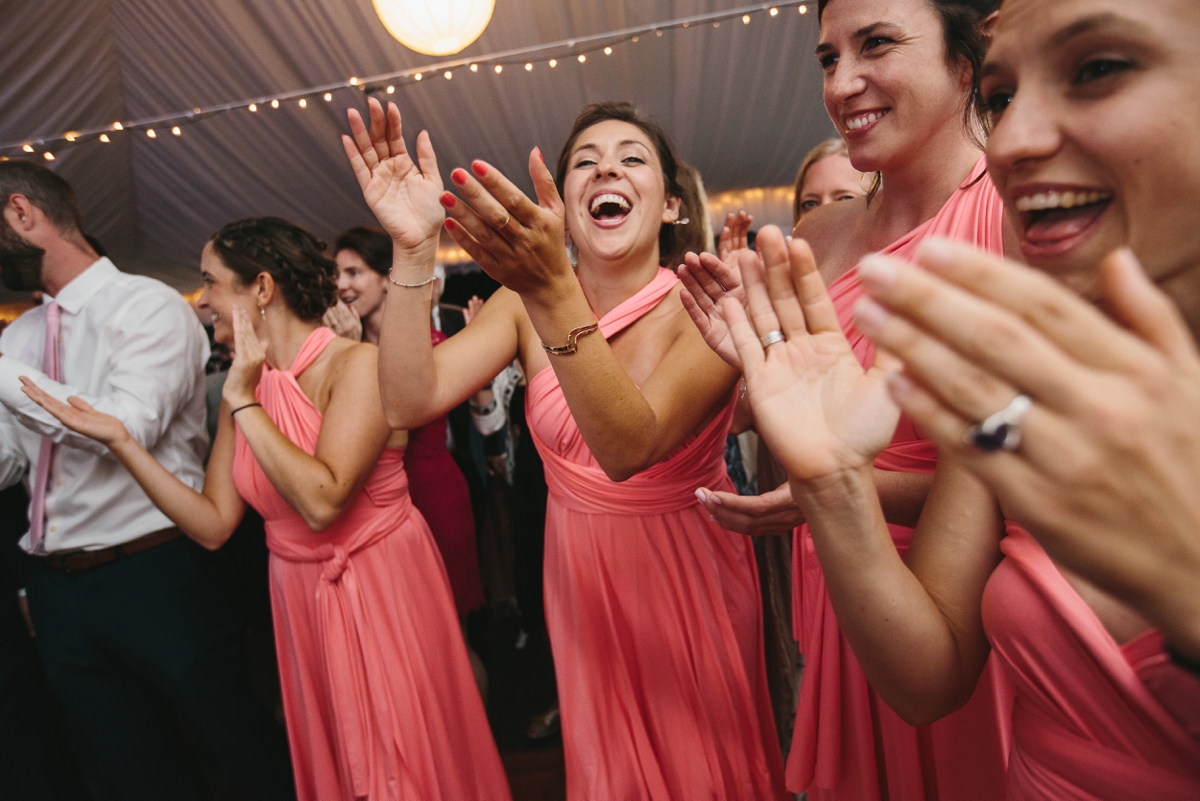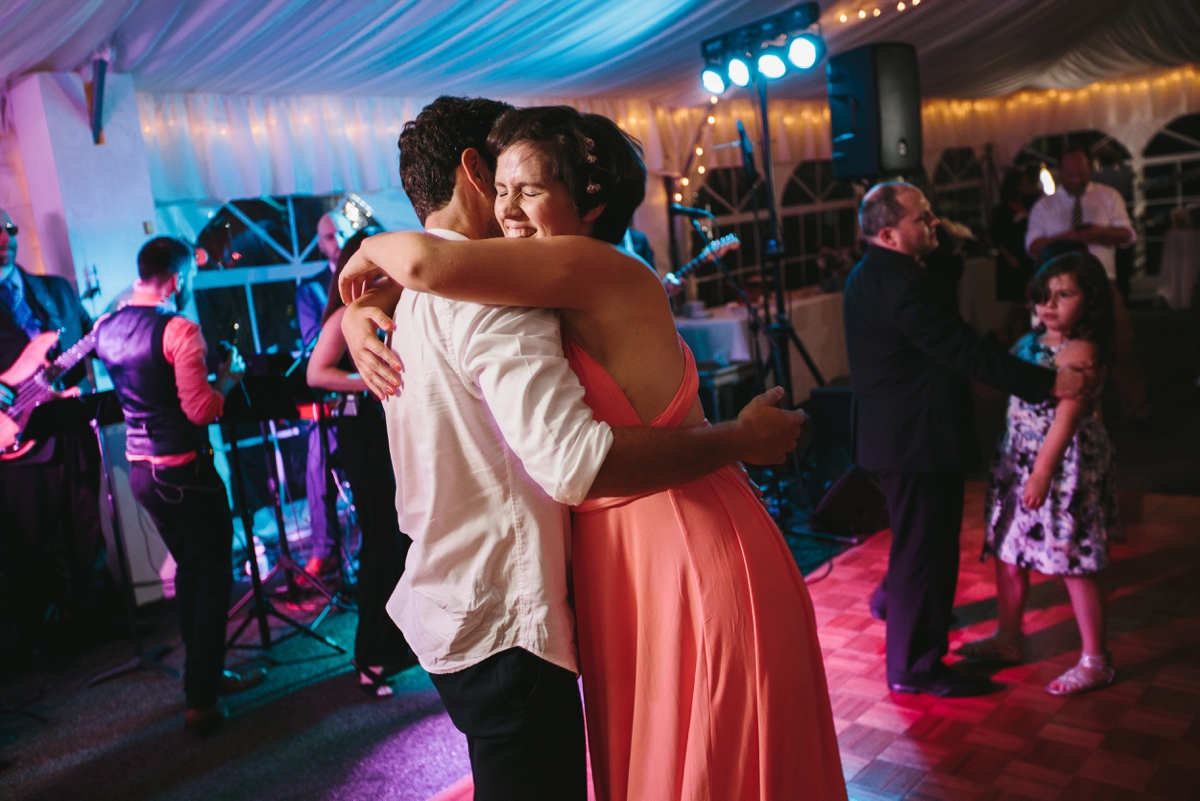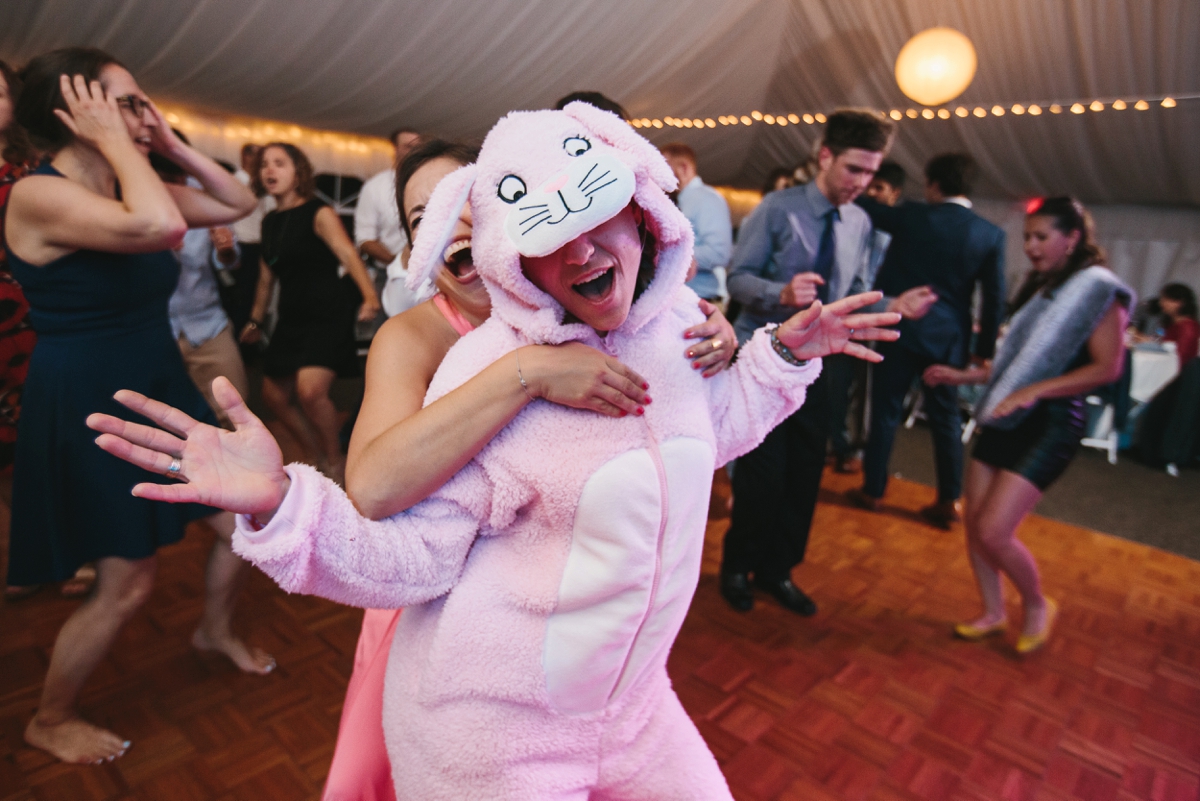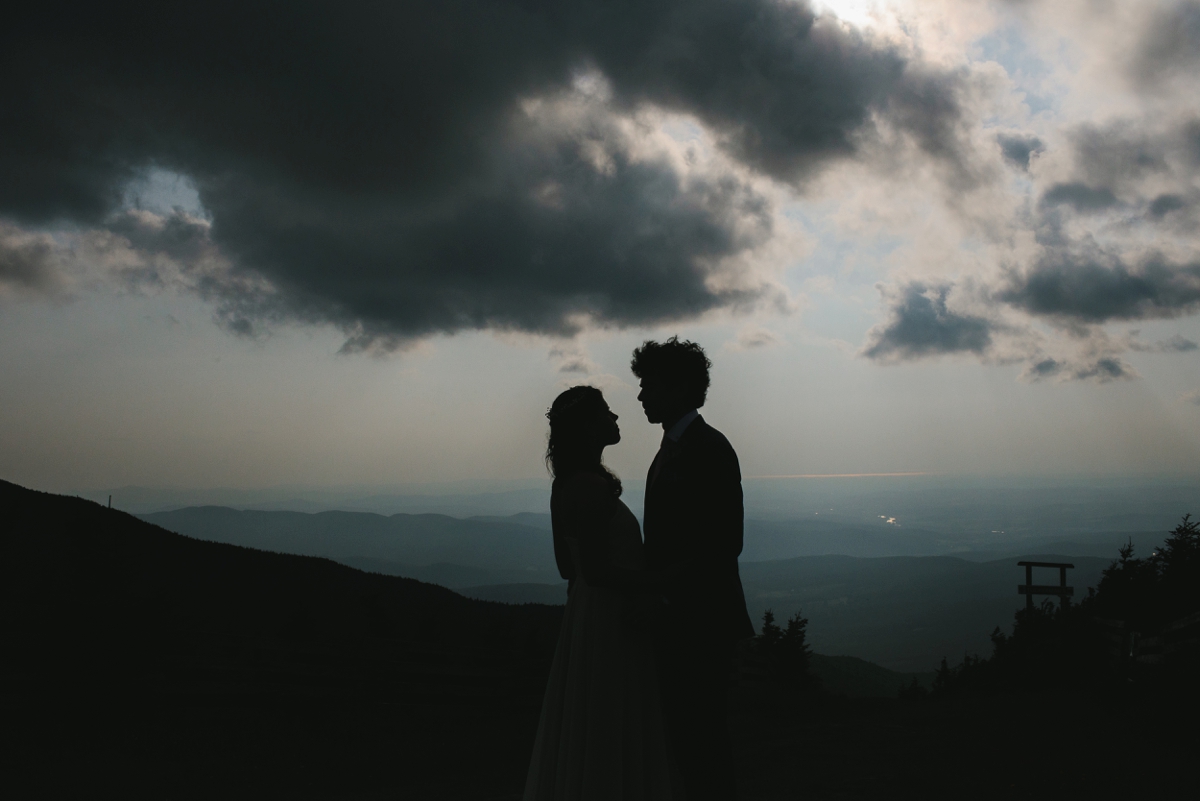 Vendors