Lindsey + Gabe Forever Session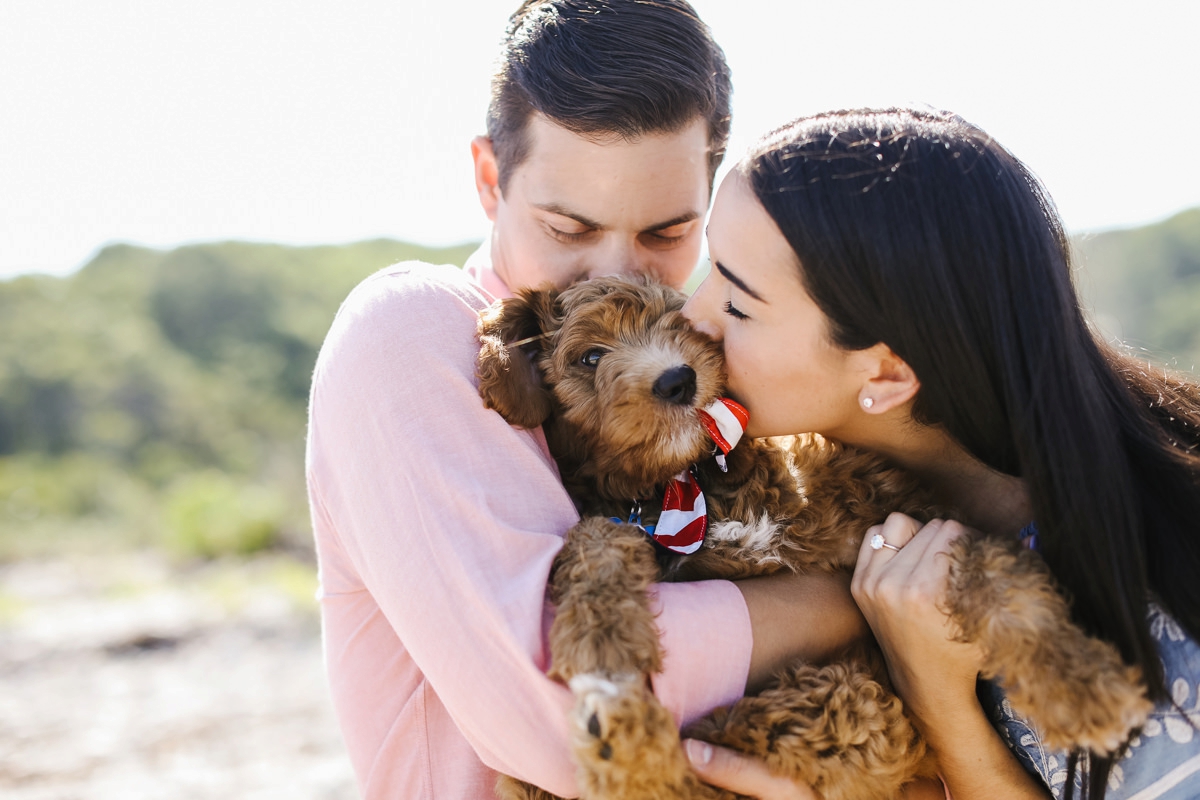 A Sweet Cape Cod Portrait Session
I met up with Lindsey and Gabe in July for a Forever Session with the two of them and their dog, Bodie Blue, on Cape Cod in Falmouth, Massachusetts.
Lindsey and Gabe had just adopted Bodie Blue the week before their session, and they were totally in love with their puppy (almost as much as they are in love with each other!) It was amazing to see the two of them interacting with the newest member of their family and to see how much Bodie Blue already loves his adopted family.
This whole session was absolutely filled with love, because that's just who Lindsey and Gabe are. They are the perfect example of a supportive, loving couple who will always be there for each other no matter how busy life gets in NYC. You can see it in the photographs of the two of them together: they have completely fallen for each other, and that love only gets deeper with every passing day.
They chose this particular location for their Forever Session because of its special significance. They love spending time together at Lindsey's parents' house on Cape Cod, and it's the place of many warm memories.
My favorite part of the day was when we went adventuring out on the jetty on the beach in front of Lindsey's family home. It felt like we had the ocean to ourselves! It was the perfect way to start the session, and I loved it.
Lindsey and Gabe, thank you for asking me to be part of your adventures. I hope that you will treasure the photographs we captured during this session, and I look forward to documenting the joy and excitement of your wedding next summer at the Gardens at Elm Bank.